Uditha Senaratne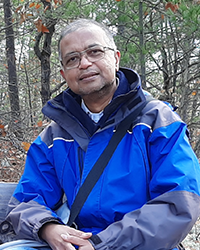 Manager Safety Review Committee, Canadian Nuclear Laboratories
Safety is very important in my industry: nuclear energy. We need to make sure we're protecting the people, public, and the environment. The Safety Review Committee does a final check on the changes that we want to make. This tells us whether the activity can proceed safely or not.
"A bit more about me…"
Born in: Kandy, Sri Lanka
Training: 
Bachelor's Degree in Chemical Engineering from the University of Peradeniya, Sri Lanka
Master's Degree in Nuclear Engineering from Penn State University, USA
"When I'm at work you'll find me…" 
I'm a manager in charge of a department. What my department does is look over technical reports that describe engineering work. There are lots of experts who help me with this work. Most of them are engineers and physicists. We all work together to make sure what we do is safe for everyone!
When we look through the reports, we make sure that the work has been properly planned and we have used the right equations for everything to be safe! Any accidents that could happen have been thought about to make sure that either we can stop them in the first place or, if something goes wrong, we have planned for nobody to get hurt!
"How I affect people's lives…"
Many people think that nuclear energy is unsafe or scary! It's my job to make sure that it's safe as best we can. Anything related to nuclear engineering, including the science and technology that might affect workers, the public and the environment is reviewed carefully and approved before it can even be started. I'm responsible for making sure the technologies that we develop for healthier, safer, and better lives have been planned and designed properly to make them as safe as possible.
"Why I do what I do..."
I'd worked in lots of engineering jobs before joining the safety review committee! I worked as the Technical Secretary and then became the Manager. The best part of my job right now is the opportunity that this position gives me to look across many parts of nuclear engineering with help from other experts to make sure that activities are safe. I now work with a wider range of fields than the work I did before that was only focused on one! It's a good place to be right now and I enjoy it a lot!
"The path that brought me here…"
Looking back at how things have gone in my life, this is what I thought my job should be when I was a kid. I always loved math and physical sciences, and I was also good at them. In high school, I knew I wanted to work in nuclear engineering. The degree from Sri Lanka was a stepping stone, my studies at Penn State were the foundation, and my job was what came out of it all! I've worked very hard!
Has it been all success and no failures? Of course not. There were setbacks that are a part of life. But, there were always people to show me the path forward. I had many successes along the way like having a part in making sure reactors run safely, giving Ontario more than 60 per cent of its electricity (all of it is emissions-free!). I'm quietly proud of the work I have done!
"When I'm not working I…"
I love everything to do with planes, trains, and cars because I like to travel. I enjoyed model railroading, but I can't do it right now because of Julie The Cat, our pet (she decided that she would snack on some model scenery and sleep in the meadow next to the model cows that were squashed flat by her weight...so, the railroad is in safe shutdown!). I like photography, and have started to dabble with making videos (I've even started a YouTube Channel with some engineering videos). I volunteer with Professional Engineers Ontario, and have been given an award from Engineers Canada for my contributions. I also like swimming, but have not been doing it as much as I should! My wife and I like to go out for walks a lot, and I also use a treadmill sometimes (not enough, she says!).
"My advice to others…"
Try and figure out your strengths. Talk to teachers and other people around you to figure out what careers are out there that need your strengths. New jobs are created every day! Keep an eye open for something that could open the door to new opportunities for you.
I enjoyed:
Geography
Math
Music
Science
Technology
I was someone who:
Liked helping people
Was motivated by success
Liked being given free range to explore my ideas
Liked reading
Felt proud of my grades
I always knew what I wanted to do
Discover Engineering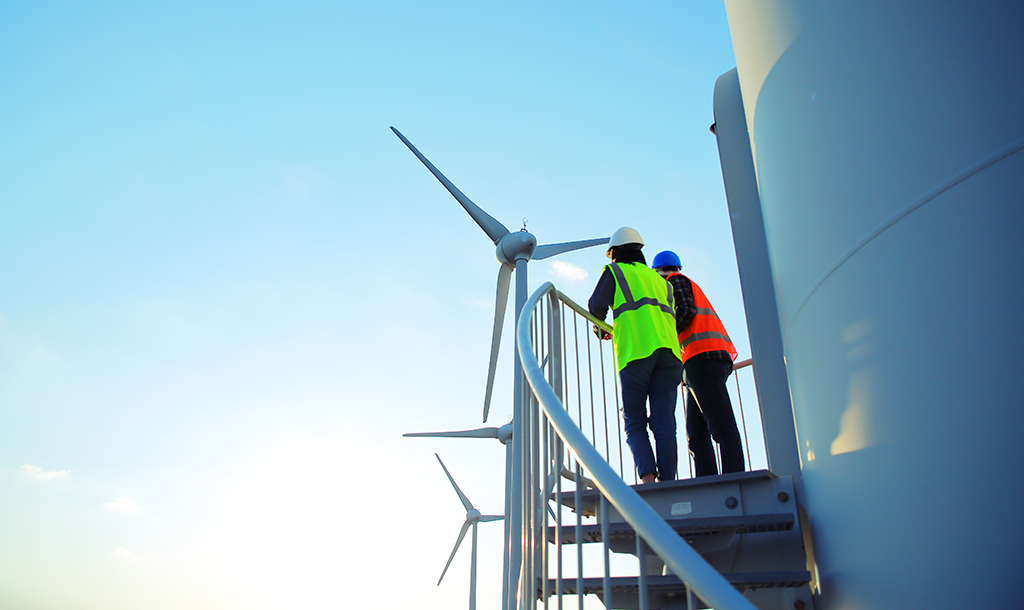 Other Engineering Disciplines
More Disciplines