John Hazel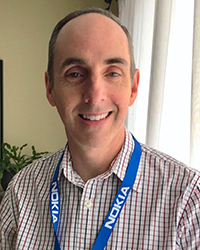 Senior Leader, WaveSuite Application Software; Nokia
I work with a group of engineers in Ottawa and Spain! We work together to create software applications that help network operators (like Bell & Telus) work more efficiently. We help to make sure the internet is "always on."
"A bit more about me…"
Born in: I was born in Montreal and went to school there. After I finished studying, I moved to Ottawa to start my career.
Training: I have a Bachelor's degree in electrical engineering from Concordia University (Montreal), and a Master's degree in business administration from the University of Ottawa!
"When I'm at work you'll find me…"
The three things I spend most of my time on are solving problems, making decisions, and planning and organizing! We work with our customers to find out how we can help them. Once we have an idea of what we want to create, I work with my teammates all around the world to figure out how to break the assignment into pieces so everyone on the team can use their knowledge and experience to help complete it! Sometimes the answers to problems are complicated: will this design solution be fast enough? If something goes wrong, will this design solution be able to handle it? These problems are solved by looking at the different solutions, getting ideas from others, looking over the options and choosing the best one! To do this, I need to have knowledge of systems and software to be able to generate ideas, and analytical skills (scientific and mathematical) to look at each solution and pick the best one.
"How I affect people's lives…"
Suppose a construction crew accidentally cuts an underground cable so people and businesses in a neighbourhood can't go online. When this happens, an alarm sounds and the network operator (e.g. Bell Canada) needs to find a different way for the internet traffic to flow through. There're lots of different ways, so figuring out the best one can take a long time - but the users of the internet want it working again as fast as possible!
The software that my team builds can look at all the options and figure out the best one quickly and automatically. By looking at patterns of things that went wrong in the past, the software can predict what might go wrong in the future before it actually happens! Cool, right? By automatically taking action, problems are stopped from happening in the first place. Working on important systems that bring the world together, and knowing that millions of people depend on the systems you are building is a big responsibility and very rewarding.
"Why I do what I do..."
The things I enjoy most are always learning new things; working with many different people all over the world and helping people. Almost everyone in the world relies on the internet every day: banks to manage money; hospitals to exchange x-rays and treatment information; schools to share research and increase knowledge; people to stay in touch, and so much more. When the work is too easy I get bored, so using technologies that are always changing and advancing is exciting and interesting because there's always something new. Some people think that working with computers means working by yourself. This isn't true because you can't answer these challenging problems on your own! You need lots of different points of view. Creative answers need many people sharing thoughts and ideas. It's also interesting to work with customers, they're the ones using the software my team and I are building so their feedback and input is very important. Creating and delivering software needs many people with different skills for success and it's fun to work with such a diverse team on something we all like!
"The path that brought me here…"
In high school, I looked for courses that would challenge me and these were mostly math and science courses. I chose engineering because it uses science to solve real-word problems. I spoke to people who were working in different areas to find out what was in it and whether that was something I'd be interested in. I saw the different roles that were available in telecommunication like hardware design, software design, quality assurance, and lots more! I enjoyed the opportunity to try all these different parts of it.
"When I'm not working I…"
I like knowing everything going on around me. I enjoy travelling to learn about different cultures and points of view.
Being active helps to keep the mind sharp and living in a place with different seasons is always super fun! In the winter I enjoy skating, skiing, hockey, and snowshoeing but in the summer I like hiking, mountain-biking, tennis, and running.
I also enjoy volunteering: helping teachers by doing science and engineering-related activities in elementary schools, judging at science fairs, and much more!
"My advice to others…"
Find the balance between doing what you enjoy and doing what is important. Look at yourself from the past and now to understand how you have changed and added to your knowledge, especially if it was something that didn't work out how you planned. Be curious, talk to people about what they do and be a life-long learner.
I enjoyed:
Art
History
Language Arts 
Math
Science
Physics
I was someone who:
Liked helping people   
Enjoyed working with my hands
Was motivated by success
Liked being given free range to explore my ideas
Liked reading  
Wasn't sure what I wanted to do  
Learned best by doing 
Discover Engineering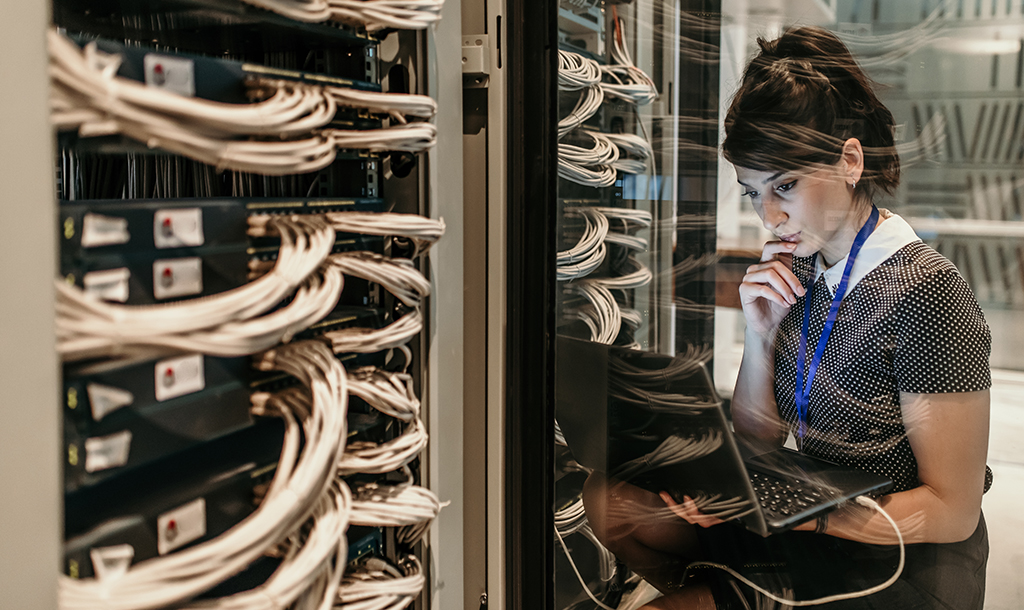 Computer Engineering
More Disciplines