Sarah Sternbergh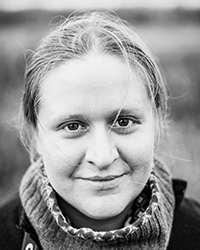 Project Geologist, Geothermal - Yukon Geological Survey
There's a project called the Yukon Geological Survey's territory-wide geothermal exploration program and I lead it! This means I pull together all the parts of the project like hiring people to do specific work! I work with a diverse team of scientists to answer a very important question: can geothermal heat in the Yukon replace fossil fuels?
"A bit more about me…"
Born in: I was born in Whitehorse, Yukon, and grew up living in lots of different small northern communities in Yukon, British Columbia, and even Alaska for a short time.
Training: I finished my undergraduate degree in geological engineering at Queen's University in Kingston, Ontario, and completed my Master's degree in Sustainable Energy Engineering at Haskolinn Reykjavik in Iceland.
"When I'm at work you'll find me…"
At work I use lots of problem-solving skills to complete different tasks. I use my understanding of thermodynamics and earth science to help design a borehole and use my communication skills to find a team of people who drill, test, and build the hole. In another part of my job I use my understanding of groundwater and the earth using tools like chemistry, thermodynamics (heat flow) and fluid dynamics (groundwater flow) to help understand how we can find hot water in the Yukon. I then use GIS applications to compile this information into a large dataset of water temperature, water chemistry, and geology data to create a tool to help future developers that will provide heat and maybe even electricity for the people in my communities.
"How I affect people's lives…"
My job is inspiring and exciting because I am helping shape the future! My job has the potential to change how people heat their homes and how we produce electricity. I help fight climate change and make a better future for all people.
"Why I do what I do..."
Every day when I go to work I know I'm going to learn something new and interesting and every new thing I learn takes the Yukon one step closer to a future of clean energy. I'm inspired and excited by the idea of being someone who changes how we live in the north.
What I enjoy most about my job is the opportunity to build connections and teams that can finish huge projects. I gain new skills and knowledge by being part of these teams and I'm rewarded by seeing ideas transformed into real things!
"The path that brought me here…"
I was homeschooled until Grade 7, and decided in my first year of public school that I wanted to be an engineer and travel to Mars one day! Through high school I worked very hard to get the best grades possible and applied to an engineering program in Grade 12. I wanted to study mechanical engineering. Because the first year of my program was general rather than divided into streams, I got to see the different disciplines before choosing mine. To my surprise, the program that I liked most was geological engineering. Geological engineers get to work with earth materials and they get to understand how our planet works in a very unique way. I decided I wanted to stay on earth after all.
After working for a few years as an engineering consultant, I realized the huge role that energy plays in every aspect of our lives and I grew more and more interested in geothermal and its potential to improve our lives. I travelled to Iceland to study sustainable energy engineering. After that I was able to come home to the Yukon and find a job that lets me work directly in my chosen field.
I've met lots of people working in different positions and I've always found the people who influenced me the most were the people who spoke passionately about their chosen field whatever that might be.
The biggest surprise of my career has been how important teamwork is. Communicating and working well with different people, especially with those who might think differently to me, is a critical engineering skill. Math is the basis of our technical skills, but without communication, the math alone cannot change the world.
"When I'm not working I…"
I do something different every season. I grow a garden in the summer and spend as much time outdoors as possible and go on lots of adventures like paddling, camping and hiking. In the winter I like to ski and make a variety of useful things such as jam and pickles or hats and sweaters.
"My advice to others…"
If you can find someone in your community to talk to about what you want to do, ask them about it. Connections in your community are very important and can transform your career path in unexpected and wonderful ways! Good luck!
I enjoyed:
Art
Foreign Languages
Geography
History
Language Arts
Math
Science
Law
I was someone who:
Brought people together
Always wanted to be outside
Liked helping people
Enjoyed working with my hands
Liked being given free range to explore my ideas
Liked reading
Was really creative
Felt proud of my grades
Always knew what I wanted to do
Liked to take things apart to see how they worked
Discover Engineering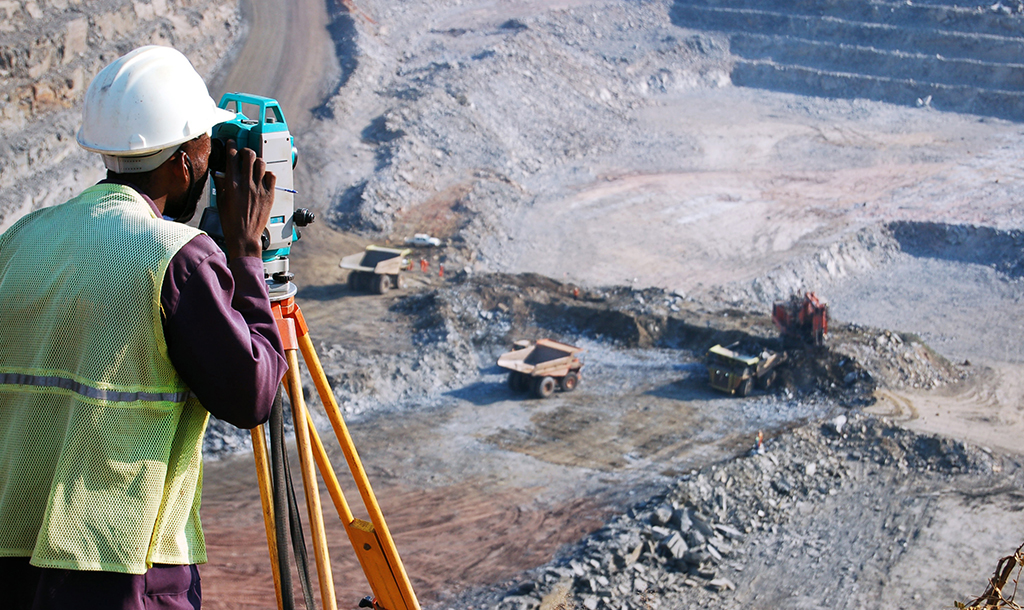 Geological Engineering
More Disciplines