Sabrina Gomez Vila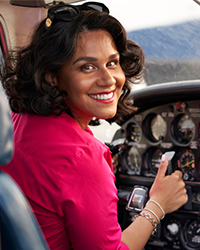 Fleet Performance Section Chief, A220 Fleet Performance, Maintenance Engineering | Co-Founder at Ripple Studios
At Airbus, I am the Section Chief of the A220 Fleet Performance team. In my team, we measure, track and work on improving the aircraft fleet! As the Co-Founder of Ripple, I get to work with great people to design fun and educational videogames and bring them to life! Our mission is to inspire all students to consider a career in STEM
"A bit more about me…"
Born in: Was born and raised in the Caribbean coast of Colombia in a city called Barranquilla
Training: I completed my aerospace engineering degree at Ryerson University and completed my Master's of aerospace engineering at the University of Toronto
"When I'm at work you'll find me…"
My day-to-day work involves teamwork, communication and lots more! We use data for important business decisions that help projects involving design improvements, cost saving and reliability. We also work with our business partners and suppliers to talk about what the aircraft is supposed to do and lots more like their terms and conditions.
"How I affect people's lives…"
What I do makes a difference for the safety of hundreds of flights every day! We work hard to solve delays and make sure they never happen, we talk about other safety-related things like cancellations that can happen because of malfunctions in the aircraft!
At Ripple, we work hard every day to inspire ALL students to consider a career in STEM through fun and educational video games.
"Why I do what I do..." 
The projects I work on present great challenges and opportunities! This gets me excited to solve them because they are not easy! I love challenging myself! I also get to work with very smart and interesting people because I learn so much from them!
"The path that brought me here…" 
I decided I wanted to do aerospace engineering in Grade 9/10. I was very curious about how things worked, especially airplanes. I had lots of questions about them, so I decided I wanted to do engineering to help me answer them! Once I got into engineering at school I learned more about it and I had a summer internship in the maintenance engineering department at Bombardier. This was a great experience that showed me so many possibilities in engineering. I came back as a full-time employee after I graduated and I learned a lot of the things I need to do for my job today at Airbus.
At Ripple, I met my co-founder during university while volunteering in the Ryerson Formula Racing team where we were some of the only women in the team. We even spoke about working together in the future at the time. We are both passionate about promoting and advancing women in STEM, and increasing diversity and inclusion in the field, so we decided to create Ripple Studios!
"When I'm not working I…"
I like reading, going for walks, exploring new streets in the city, biking and catching up with friends and family. I also love trying new foods and activities!
"My advice to others…"
Go for it! It is fun, exciting, and very rewarding. This career path will present its own set of challenges that will help you grow as a person and to become a better engineer!
I enjoyed:
Foreign languages
Math
Science
I was someone who:
Brought people together
Always wanted to be outside
Liked helping people
Organized activities for my friends
Liked reading
Always knew what I wanted to do
Discover Engineering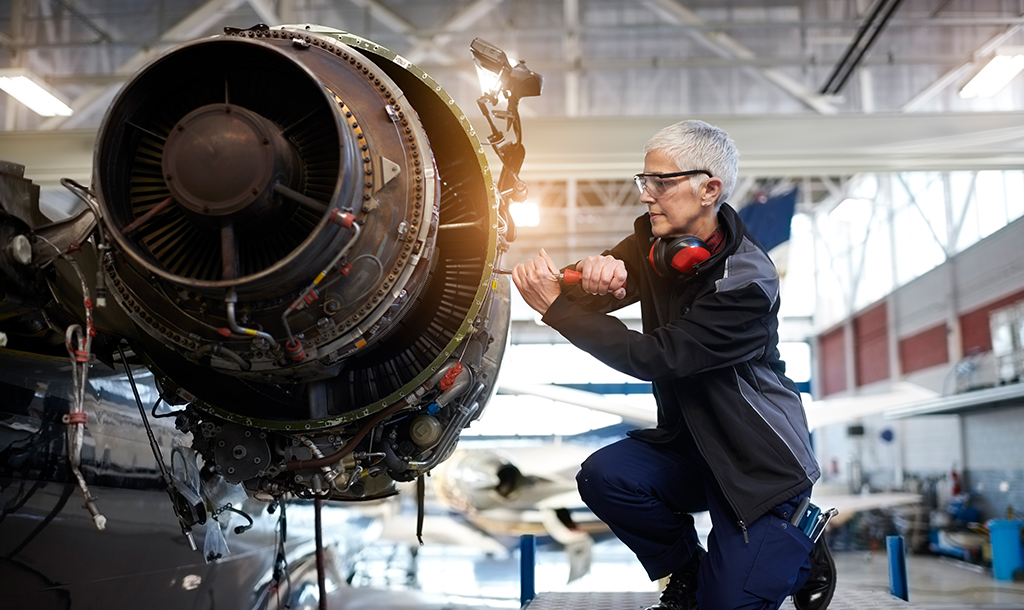 Aerospace Engineering
More Disciplines