Nathan Tang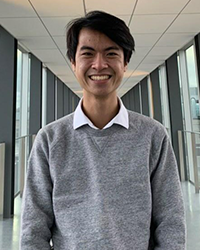 Undergraduate mechanical engineering student at the University of Waterloo and an illustrator
Being an undergraduate student studying mechanical engineering at the University of Waterloo means many things! I get to learn about, test, and design many things that go into making a lot of machines and objects we see today (for example airplanes, cars and robots!). I also get to practice what I've learned through internships and co-op placements. Because of this, I can explore different jobs within the mechanical engineering industry.
But it doesn't just end there! I practice my creativity through drawing and illustrating as well. I love doing it! I like to tell stories through my work and I also like to help others tell their stories through illustrations as well. After all, a picture is worth a thousand words.
"A bit more about me…"
Born in: Toronto, Ontario
Training: I currently go to the University of Waterloo
"When I'm at work you'll find me…"   
During the days, I go to classes and labs to build my knowledge of mechanical engineering topics like math and science! In my classes, I learn different things about machines and robots that help us every day like how they're designed and what I can do to make them! The cool part is the labs, I get to test different materials and electrical devices to see how they work. It's amazing! I make design decisions all the time, working on personal projects like building my own radio-controlled planes or participating in design projects with my classmates.
During internships and co-op placements, I get to work with many great organizations and companies that let me explore different areas of mechanical engineering. Some of my favourites are engineering outreach, 3D modelling/design, and artificial intelligence! Being a mechanical engineering student allows me to dip my toes in so many different topics!
After a long day at work or school, I like to come home and pick up my pencil or paintbrush. I spend my evenings talking to other artists and illustrators, speaking to clients, and working on illustration projects. I like to scribble a few sketches and then begin working on a big piece! Sometimes, I like to illustrate many of the thoughts or ideas that come to my mind during other parts of the day and I make them come to life on paper or canvases. Both engineering and art let me express myself as who I am, I love them both!
"How I affect people's lives…"
One word, creativity. The world needs creativity, whether it be in engineering or in illustration and I do both!
As a future engineer, I like to know that the final product I make, like a machine or prototype, can help others. Many of the machines you see today help you! Imagine trying to make a smoothie without a blender! Now imagine yourself inventing a machine that other people can use! Awesome, right? Not only do I get to creatively brainstorm solutions, I get to build and make them myself using cool tools and software.
As an illustrator, it's just as exciting to know that my work makes people feel different emotions! Being able to tell my own stories or others' stories is an amazing thing. At the end of the day, I illustrate knowing that my illustrations will make someone laugh, cry, smile, and so much more.
"Why I do what I do..."
As an engineering student, every day is new and different! With mechanical engineering, so many different things can be learned and that's what makes me so excited about it! Every project is different from the last one, every internship is different from the last, and I get to learn so many different skills. I get lost in my own head sometimes thinking of designs and ways to solve problems.
As an illustrator, I enjoy meeting new people and drawing inspiration from my surroundings. Every illustration, sketch, painting, and scribble came from some sort of new inspiration. I love hearing other people's experiences and every illustration I make seems like a breath of fresh air.
I knew both engineering and illustration were my callings because they helped me express my creativity in different ways. Engineering and art don't normally mix together, but in my world, they do. In fact, some of my solutions in engineering come from scribbles I make, while some of my illustration ideas come from the projects I work on!
"The path that brought me here…" 
When I was in high school, I had a hard time choosing between going to art school or studying engineering. I had never made such a hard choice in my life. But soon after, I realized that I didn't have to pick at all. I could do both!
I loved drawing when I was younger. I remember seeing Bob Ross online and was just mesmerized by the amazing paintings he could make. I also remember seeing recordings of Bill Nye and thinking to myself "How cool would it be to design something like a machine or a car?" I finally knew how fun it was when I built my first catapult from a DIY kit. In my life, there was never one without the other and I never stopped loving them.
My mom and my brother encouraged me to keep pursuing both. We are all unique people and even if you don't see art and engineering mixed together very often, the people around me encouraged me to travel my own path and do what I wanted to do. In the end, I did, and I'm so glad I made the decision to keep practicing both!
"When I'm not working I…"
I love to read! Most days I just sit down and re-read Harry Potter for the millionth time, or if I'm feeling a little adventurous, I'll read something else that's fantasy, sci-fi, or action! Reading takes me to different worlds and I love it!
"My advice to others…" 
Believe in yourself, I know you can do it! If your path doesn't look like the other paths already taken, don't doubt yourself and don't be afraid to walk your own path! You are unique in your own way!
I enjoyed:
Art
Computer science
Math
Music
Science
Technology
I was someone who:
Brought people together
Enjoyed doing things on my own
Liked helping people
Organized activities for my friends
Enjoyed working with my hands
Was motivated by success
Liked being in charge
Liked being given free range to explore my ideas
Liked reading
Played video games
Was really creative
Wasn't sure what I wanted to do
Always knew what i wanted to do
Liked to take things apart to see how they worked
Liked to design or build things
Discover Engineering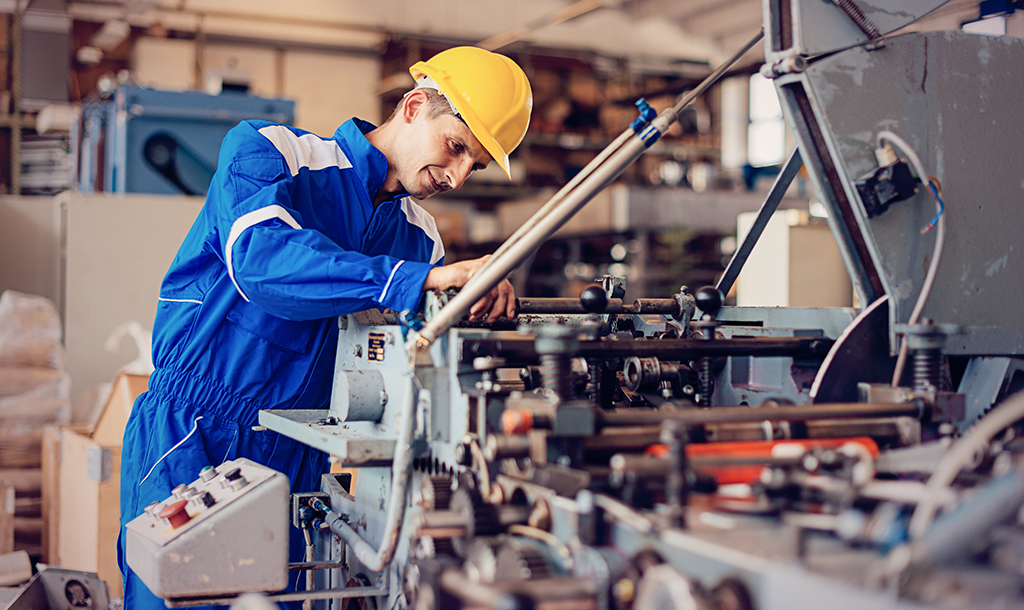 Mechanical Engineering
More Disciplines