Matthew Tutty
Engineer-In-Training, Climate Change and Sustainability. Hatch Limited
I work with companies in the metals and mining, energy, and infrastructure sectors to help them strategize and execute their climate change goals.
"A bit more about me…"
Born in:  Hamilton, Ontario
Training: Chemical Engineering, Western University; Honours Business Administration, Ivey School of Business
"When I'm at work you'll find me…"
In my job, I calculate the greenhouse gas emissions of companies. I conduct technical and economic assessments of technologies and processes that may reduce their greenhouse gas emissions. Then we work with them to develop a roadmap, to get them to their sustainability targets.
As a consultant, I am often talking to clients to learn about their needs, capabilities, and goals. Projects will start with asking critical questions and collecting lots of data about their operations, processes, and sites.
I work with a core team of 3 or more people and could be collaborating with many more people on any given project. Working with specialists and those with many years of experience enriches my learning and broadens my knowledge. I love to learn from specialists by asking questions and testing hypotheses with them. We will analyze the data and develop a baseline inventory of a client's greenhouse gas emissions (GHGs), which contribute to global warming.
As we do this, the team begins to develop a list of opportunities that can reduce the client's GHGs. I may have to use some science (like mass and energy balances) to fully understand their processes and the impacts of the opportunities we've analyzed. I work with subject matter experts to see what sorts of equipment or alternative processes would be appropriate for the given site. I use process engineering principles to analyze the current systems and when proposing new solutions.
We suggest a list of opportunities to be further explored that can reduce their emissions and help them reach their climate change goals. Included in our recommendations is how the selected initiatives reduce their emissions, by how much, at what cost, and with what risks.
Since every client and project is so different, I am constantly problem solving and working with my colleagues to engineer the best possible solution. I use engineering skills like process and equipment design, but also many soft skills that I learned at university, such as effective communication, critical thinking, and project management. A STEM education taught me how to analyze lots of qualitative and quantitative data and effectively communicate a technical solution.
"How I affect people's lives…"
Climate change is a global issue that requires immediate action across all sectors in the world. Our changing atmosphere and planet impact the lives and livelihoods of all species. I am humbled to be able to work to address this problem and come up with solutions that could reduce human-caused greenhouse gases. I aspire to contribute positively to slow the effects of global warming and design an equitable transition to a low-carbon economy.
"Why I do what I do..."
I love my job because I'm constantly learning from a group of extremely passionate and intelligent people. I'm exposed to new projects and industries and enjoy the challenges that come with my assignments. I believe having exposure to different companies is important early in my career as it helps me find out what I enjoy and gives me a broad foundation of knowledge.
My colleagues care about their work and are committed to the projects they serve on. I interact with people who are highly intelligent in their field, often specialists with years of education and experience, and have so much to teach. This motivates me every day to learn and be curious and inspires me to be a similar role model to others.
I'm a life-long learner and enjoy working on teams, making my role a great fit for me. In these diverse teams, we work together on a common purpose and build towards solutions for the client. I find it rewarding when I'm a part of a team that can satisfy the clients' needs and go beyond their expectations.
"The path that brought me here…"
I was always interested in sciences and math and was choosing between science and engineering. Throughout high school, I became more interested in business as well. I was thrilled to discover that there were programs that combined both engineering and business.
I ended up choosing a dual degree in chemical engineering from Western and an Honours in Business Administration from the Ivey School of Business. I've always been interested in climate change but didn't realize that there were engineering career paths that could be fully dedicated to the subject.
I was hoping to find a position where I could use the skills and knowledge gained in both of my degrees and satisfy my interest in climate action. I dedicated time to searching for a job and was fortunate to find a position that fulfilled my personal goals. From this process, I learned to never stop pursuing your dreams and put in the energy it takes to make them come true.
"When I'm not working I…"
I enjoy long-distance running and weight training. I also love cooking and learning new recipes, oil painting, and watching movies. I'm a life-long learner and am always looking for experiences to discover something new.
"My advice to others…"
Spend more time thinking about what you want to accomplish in your career than what you think is the "right" job path. Countless opportunities and experiences exist and your job will be more fulfilling and your impact larger if you're in a job that you care about.
I enjoyed:
Business
Foreign Languages
Geography
History
Math
Music
Science
I was someone who:
Brought people together
Liked helping people
Organized activities for my friends
Played on a sports team
Was motivated by success
Wanted to be in charge
Liked being given specific instructions
Was really creative
Felt proud of my grades
Always knew what I wanted to do
Like to take things apart and see how they worked
Learned best by doing
Discover Engineering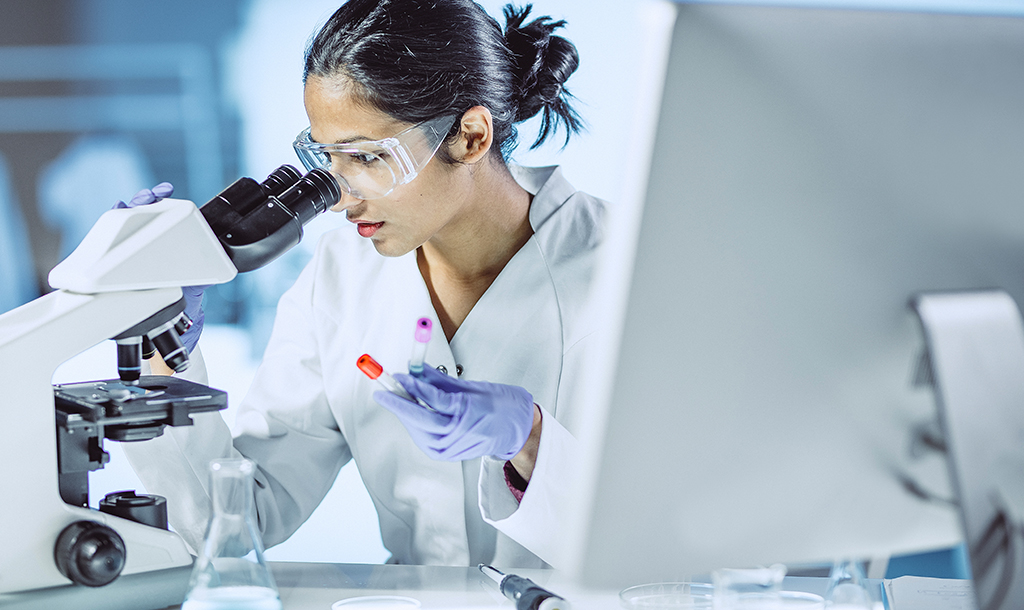 Chemical Engineering
More Disciplines