Harshan Radhakrishnan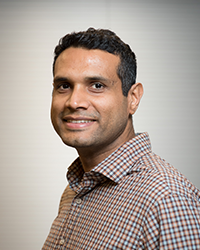 Manager for Climate Change and Sustainability Initiatives at Engineers and Geoscientists BC 
I work for the engineering regulator in BC: Engineers and Geoscientists BC. My role is to develop programs and initiatives related to climate change and sustainability. I also talk to other important community members, like the provincial and municipal governments, Indigenous and technical groups, and others in relation to climate change and sustainability strategies.
"A bit more about me…"
Born in: I was born in Chennai, Tamil Nadu, India
Training: University of Madras, B.E (Instrumentation and Control Engineering), and University of Toronto, MASc. in Chemical Engineering
"When I'm at work you'll find me…"                    
Our world is changing due to rapid advancements in science and technology, innovations, and the evolving understanding that we as humans need to work together collaboratively to ensure that we have an equitable, just, and diverse society in our attempts at achieving the United Nations Sustainable Development Goals.
As the Manager of Climate Change and Sustainability, I play a key role in helping support the work done by professional engineers and geoscientists to integrate sustainability into their practice and to provide input into the development of policies that help achieve resilience, energy efficiency, emissions reduction, and the integration of renewable energy.
Having an education in a STEM field enabled me to turn my passion into a career and to apply my knowledge, analytical mind, and desire to learn to provide support for mainstreaming the concept of low carbon resilience.
I'm privileged to work together with other engineers, geoscientists, scientists, planners, biologists, and foresters who are in the leading edge of providing solutions to some of the world's biggest challenges.
The City of Vancouver's Sea2City Design Challenge, the Pacific Institute of Climate Solution's Solid Carbon project, and General Fusion's global government support to create fusion have one thing in common. They are all long-term projects that keep the vision of addressing climate change in our collective imagination.
Working for a regulator of applied science professions has enabled me to be engaged, contribute to, and benefit from these initiatives. Addressing trans-generational issues like increasing the proportion of women in STEM fields, efforts to ensure that there is equity, diversity, and inclusion and taking action on climate change requires us to be mindful and collaborate with others to tap into our collective strengths and capacities.
"How I affect people's lives…"
I am proud to support the engineering profession and the people that make it up. Whether it be students considering pursuing STEM education, young engineers looking for mentorship, or experienced engineers looking for advice.
"Why I do what I do..."                    
Being able to solve big problems excites me. Being able to provide solutions that meet multiple objectives is a fundamental aspect of an engineer's work and being able to lead, support, and communicate about these solutions makes my career interesting!
"The path that brought me here…"        
It was an adventure! I loved chemistry from a young age. After a bachelor's degree in engineering, I had the opportunity to pursue a master's in chemical engineering and that gave me a great start to my professional career.
I started out working at a water treatment plant in a nuclear power plant and gained a lot of knowledge about operations, maintenance, project management and environmental management. Knowledge of the water sector provided the ability for me to work as an environmental approval engineer for the Province of Alberta where I further gained insight into how every activity can be performed in a manner that does not cause undue harm to the environment.
Given my background, I was hired on as a Practice Advisor at Engineers and Geoscientists BC and given my personal motivations and the work opportunities, promoted to my current role as the Manager of Climate Change and Sustainability Initiatives.
"When I'm not working I…"
Badminton, movies, hiking, cooking, and endurance activities like intensive 10-day meditation or completing a Gran Fondo cycling competition.
"My advice to others…"                          
Training in STEM is foundational to build the confidence and capacity to act and to take on a rewarding career that aligns with your personal and professional interests.
I enjoyed:
Art
Geography
History
Math
Music
Physical Education / Health
Science
Technology
I was someone who:
Liked helping people
Played on a sports team
Enjoyed working with my hands
Was motivated by success
Liked reading
Played video games
Was really creative
Felt proud of my grades
Like to take things apart and see how they worked
Liked to design or build things
Discover Engineering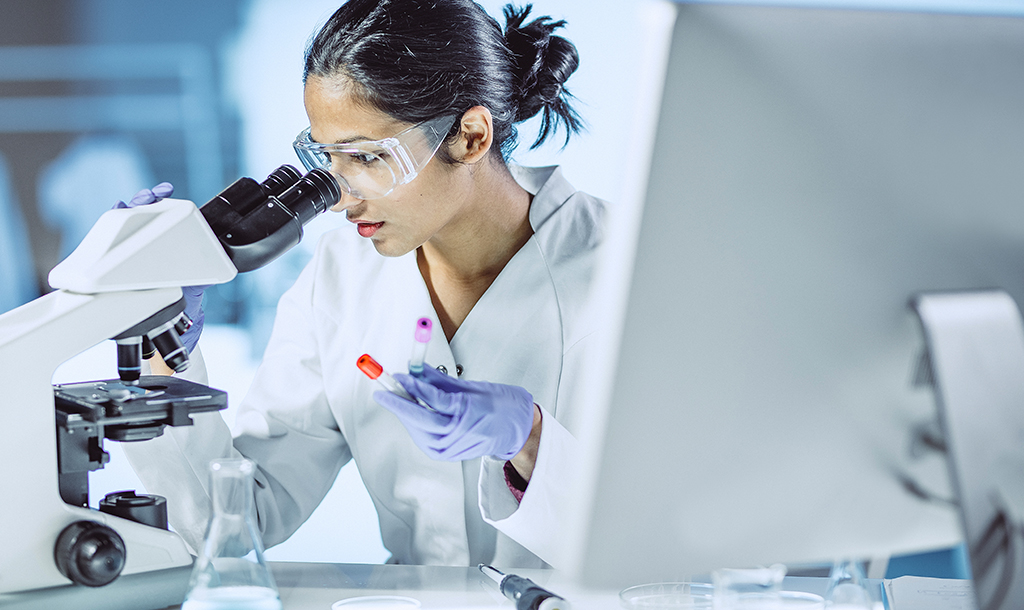 Chemical Engineering
More Disciplines