Dragan Vujadin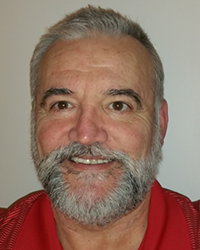 Market Systems Application Lead at Manitoba Hydro
My main duties are to lead software development projects (like design, coding, debugging, unit and integration testing, peer review). I also mentor the new programmers/developers and make sure that all our systems are working properly.
"A bit more about me…"
Born in: I was born in Trebinje, Bosnia and Herzegovina, Former Yugoslavia.
In 1992, the Bosnian civil war erupted and I fled to neighbouring Serbia where I applied immediately for a visa to come to Canada. When I arrived in Winnipeg, Manitoba, I participated in a work placement program for newcomers.
Training: University of Sarajevo, Faculty for Electrical Engineering, Department for Automation & Control, Bosnia and Herzegovina, Former Yugoslavia
"When I'm at work you'll find me…"
I'm part of the Energy Supply Department. We make plans and do special studies to optimize and enhance the supply of energy. My first duty is to ensure that our systems are fully operational. My second duty is to provide solutions for customer problems or needs through automation (that just means I find ways to get tasks done without the need for human interaction - which can save time and money).
I also talk with my coworkers every day. We also have section and department meetings to make sure everyone has the information needed to get their tasks done.
Except for my desktop (and installed software) I don't use any specialized equipment to do my job. But, I do use the knowledge I gained in school as well as work closely with clients and communicate with everyone to make sure I do my job well.
To do my job in the best possible way I combine my professional experience (business acumen) and knowledge (gained through formal education in science, math, and engineering) with creativity, critical thinking and problem-solving skills.
"How I affect people's lives…"
My job is to build solutions that make my customers happy by making them more efficient. I also make sure that I'm using our resources in the best way possible - that makes my career relevant and fulfilling. The feeling that you're doing something productive and useful for others year over year makes your career matter.
"Why I do what I do..."
My main motivation is the feeling of building something new, something that wasn't there before, something that helps others and makes them more productive. I like that my work includes both science and creativity. I have a lot of fun doing that. I also find it really satisfying when you overcome challenges and obstacles in your projects/problems and find that after 25+ years doing it you still have the same love as at the beginning of your career.
"The path that brought me here…"
I attended the University of Sarajevo – Faculty of Electrical Engineering where I got an Electrical Engineering Diploma Major in Automation & Control. I have also completed Master's Studies for Computer and Information Science. I never got to defend my thesis because of the civil war in the former country. I started my engineering career in IRIS (Computer's Information Systems Institute) which was part of Energoinvest – the largest engineering company in the former Yugoslavia. I started as an apprentice and ultimately led the new SCADA SW development team in Kibernetika.
During my years in Kibernetika I helped build hydro, thermal power plants, food factories, refineries and airport Information systems all around Yugoslavia and abroad.
I have also worked with the Academy of Science of the former Soviet Union (now Russia) for their Institute for High Temperatures (IVTAN) on automation, scientific experiments, and extremely high frequency data collection.
Critical moment in my life/career was the civil war in my former country and our family's decision to come to Canada. Moving to Canada impacted my career, which is how I ended up in software engineering.
The main challenge in my career is the constant change in technology and tools. But that is overcome by continued learning.
"When I'm not working I…"
I enjoy playing soccer with my friends two times per week. I'm also volunteering (as a treasurer) with the charity 'Kolo' in Winnipeg. I love to read and enjoy listening to music while reading - I find it very relaxing.
"My advice to others…"
Learn the fundamentals and keep learning. Sharpening your skills every day! This will give you satisfaction and build confidence. Find happiness in your job by making others happy! Make sure your customers are satisfied with your work, help your peers, and make them better by sharing your knowledge and experience.
I enjoyed:
Computer Science
Drama
Foreign Languages
Geography
History
Language Aarts
Math
Physical Education / Health
Science
Technology
I was someone who:
Brought people together
Liked helping people
Played on a sports team
Enjoyed working with my hands
Was motivated by success
Wanted to be in charge
Liked being given free range to explore my ideas
Liked reading
Felt proud of my grades
Wasn't sure what I wanted to do
Liked to take things apart and see how they worked
Liked to design or build
Discover Engineering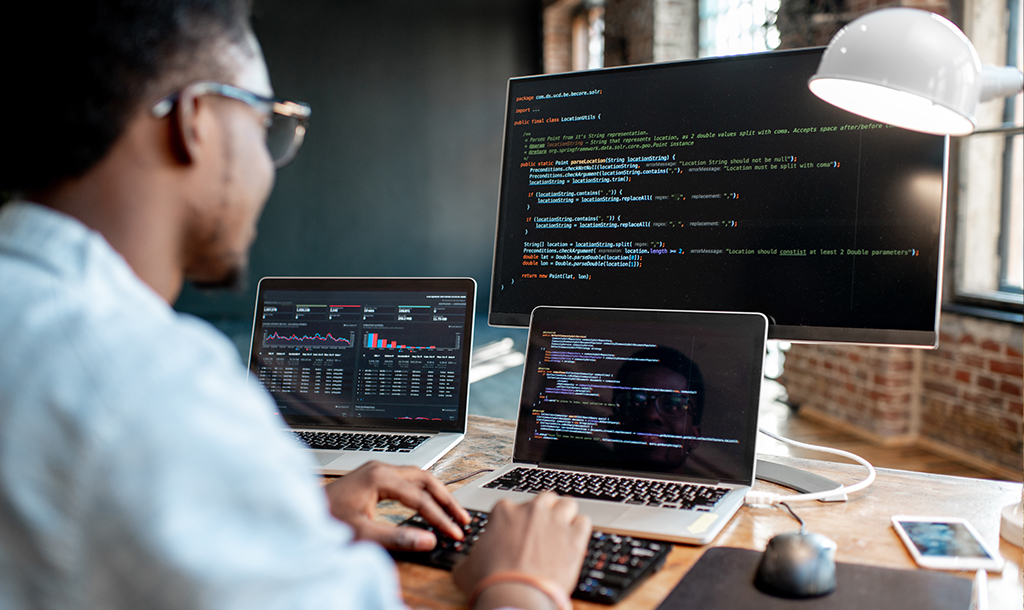 Software Engineering
More Disciplines