Cassondra Fonseca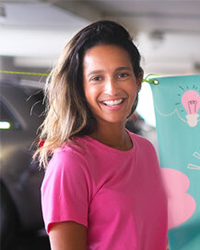 Manager, Security Governance Risk and Compliance, LifeLabs
I help LifeLabs manage cyber risk effectively and sustainably! I am fully committed to strengthening the security program at LifeLabs. The cybersecurity team ensures our Canadian customers' information is protected from bad people.
I am also a huge advocate of technology. The cyber team uses applications that protect your data, tools that identify threats and vulnerabilities, and of course, EXCEL! Technology makes our lives easier!
"A bit more about me…"
Born in: Toronto, Ontario and grew up in Unionville.
Training: I have a Bachelors of Applied Science, in Electrical Engineering, from Queen's University.
"When I'm at work you'll find me…"
Cybersecurity threats are growing and attacks are imminent. This field is expanding at a rapid pace.  At LifeLabs, I manage:
Risk - how likely will something happen and what is the likelihood it will happen;
Governance - rules to make sure people act safely; and
Compliance - ensuring the company and employees follow these rules.
The team works to make sure that the risk of a customer being the victim of a cyberattack remains low i.e., so no one can steal personal information!  A great analogy for cybersecurity is the human body -- cybersecurity is like your immune system. It supports and protects the other departments, i.e., the main organs!
In the field of cybersecurity, you learn something new EVERYDAY. I love improving my skills by taking courses and learning from my experienced coworkers.
"How I affect people's lives…"
At LifeLabs, we are driven by a passion to empower a healthier you.
We must continuously work to protect Canadians against cybercrime. Protecting data and keeping it confidential is very important!
"Why I do what I do..."
I love working for a Canadian company that cares, is customer-centric and agile (that just means that we can react quickly and easily when things change). I am very proud that my company empowers Canadians and provides top-tier diagnostic services so that we can make healthy decisions! All whilst our team manages the cyber risk.
"The path that brought me here…"
My parents! They filled my life with love, support, encouragement, and positivity. My parents were very involved in my life and by the same token, they nurtured independence. I was able to create my own path and grow into the best authentic version of myself. My parents also instilled a growth mindset and inspired me with their hard work ethic. They continue to support me in my endeavours. I transitioned into cybersecurity during the pandemic and left my previous workplace after eleven years!
"When I'm not working I…"
I founded Camp Engies in 2018 with a simple idea and mission; inspire young women to connect and unleash their potential in engineering!
Pre-pandemic: I liked playing all team sports, travelling the world, social outings, and CAMP ENGIES!
Post-pandemic: I still enjoy skiing, snowshoeing, road-trips, eating, and CAMP ENGIES!
"My advice to others…"
From the water you drink, to the building you live in, to the phone you use, engineering is all around you! I love that engineering is a rapidly growing field with increasing demand that requires new, young, brilliant minds!  Engineering positively impacts society. Science, technology, engineering, and math education creates critical thinkers, shapes problem solvers, and enables the next generation of innovators! ENGINEERS solve real-world problems! 
I enjoyed:
Art
Computer Science
Math
Music
Health
Physical Education / Health, Science
Technology
I was someone who:
Brought people together
Always wanted to be outside
Liked helping people
Played on a sports team
Played video games
Was really creative
Felt proud of my grades
Wasn't sure what I wanted to do
Like to take things apart and see how they worked
Discover Engineering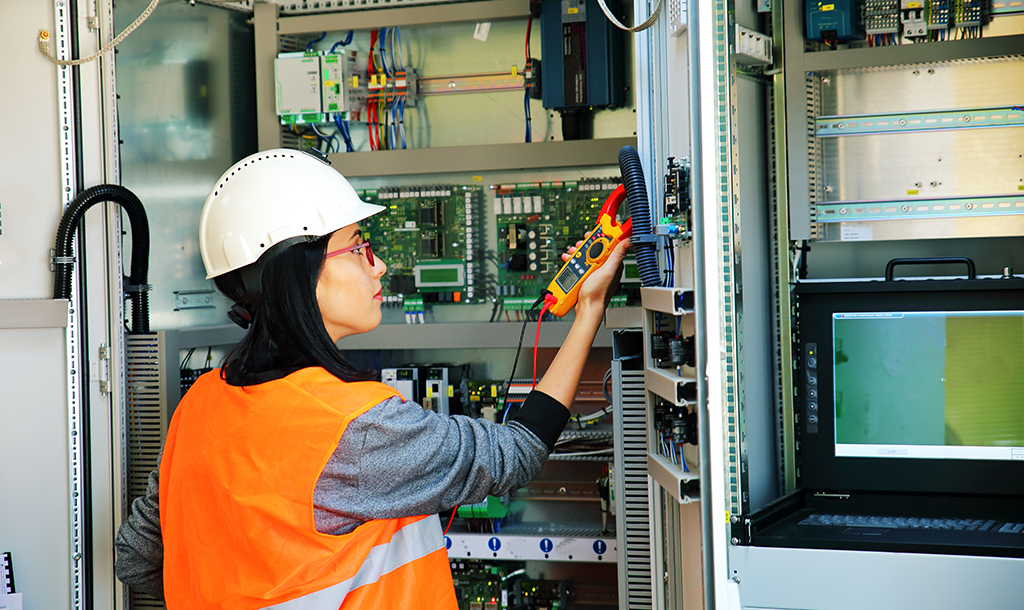 Electrical and Electronics Engineering
More Disciplines