Amy Winchester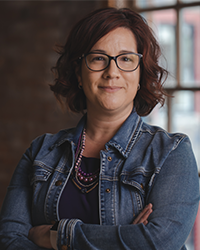 Senior Engineer, CBCL Limited
I'm a project manager and a technical specialist! I communicate technical information to a wide audience. Some key parts of my job are actively listening to new ideas, collecting data from various people and sources, and optimizing what I get (making it more effective)!
"A bit more about me…"
Born in: Saint John, New Brunswick, Canada
Training:
Bachelors of Applied Science in Chemical Engineering from the University of New Brunswick
Masters of Applied Science in Chemical Engineering with a specialization in Environmental engineering from the University of Ottawa. 
"When I'm at work you'll find me…"
I look over problems with drinking water systems and develop a way to solve the problems using the skills I've gathered over the years! The skills are like my science tools kit. I use things like math, pressures, flows and much more! I figure out what data I have that can be used to solve the problem and calculate pressures using a 'computer water hydraulic modelling software.' My colleagues and I work as a team and I get help from them for many different things like creating maps using GIS software; using equipment to locate manholes and pipes; finding out if there's any climate change impacts and colleagues that help me understand if something we're designing will impact the wildlife and ecosystems in the area!
Sometimes we also work with cities and towns to help them understand the assets they own and have to take care of like roads, pipes, bridges, buildings, trucks and so much more! We help them understand how much money they need to pay each year to keep their assets in good shape! I'm also lucky and sometimes work with really big projects where I get to work with all kinds of engineers and scientists. I need to be super organized to keep track of what everyone is doing and how all the information comes together. Communication skills like writing and listening are incredibly important.
"How I affect people's lives…"
My favourite part of my work is the people I get to interact with daily. I love that I'm always learning something new! Sometimes it could be from an experienced coworker that's been working in the industry for years! Sometimes it could be the fresh set of eyes from a new graduate that comes up with innovative solutions using new technology. I love working with my team to solve problems!
"Why I do what I do..."
I'm motivated by new challenges and being able to use the experience I've gained over the years to solve problems. I don't think I would do well in a job where I had to work by myself. My favourite part of my day is to sit with others and share ideas with each other! I'm also fortunate because I get to manage our company's 'internal professional development' program. I get to meet new people all the time in all different kinds of engineering and science fields of study! I work with different resources to offer a range of training that hopefully helps to build confident technical and professional leaders. I also love to do volunteer activities with professional associations. I get to work with so many wonderful engineers and scientists from lots of different companies that have common interests.
"The path that brought me here…"
I had no idea what I would be doing as a career. I didn't know much about engineering or what it involved. I liked math and chemistry so I applied to chemical engineering at the University of New Brunswick. I had summer jobs at the pulp mill and a research facility and when I graduated from my Master's degree program I lived in Ottawa and went looking for work. I ended up working for a consulting firm doing air dispersion modelling. It was fun! After a year at the company I went on maternity leave for my first child. When she was a year old, I moved to Halifax and started my career at CBCL. I ended up going out on two more maternity leaves pretty quickly. I worried I wouldn't have much of a career because I was more focused on being a mom. I didn't think I could do both. I slowly came back to the workforce when my youngest was 1 ½ years old and worked part time for the next five years. I love being a mom and an engineer!
"When I'm not working I…"
I enjoy spending time with my kids! They're getting older so I take advantage of every moment where they want to spend time with me because I like watching them do the things they love. I also have a dog who loves being outside so we enjoy going out on hikes with friends and bringing him along.
"My advice to others…"
Be patient. Think about the things you like to do, what challenges you? Take every opportunity to learn new things, meet different people and get to know those around you. Everyone started out where you are! Your career and life will take all kinds of twists and turns and the best thing to do is just breathe and take it one step at a time.
You've got this! How do I know this? Because I've seen many people struggle and then succeed time and time again. Each time, the struggle gets easier and the success is more rewarding.
I was someone who:
Brought people together 
Liked helping people 
Organized activities for my friends
Was motivated by success
Liked reading  
Wasn't sure what I wanted to do
Discover Engineering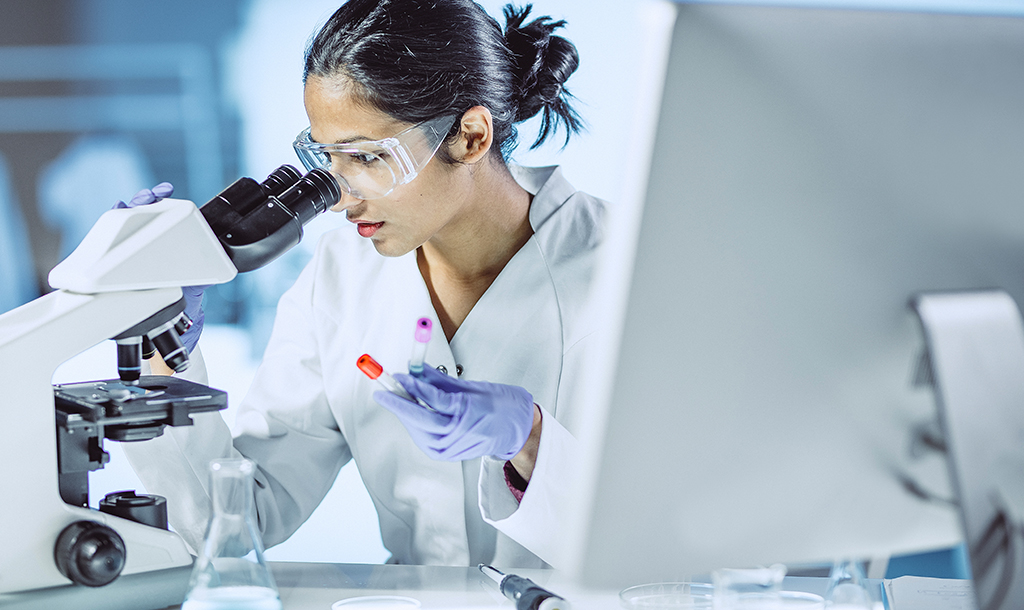 Chemical Engineering
More Disciplines