Zenon Kripki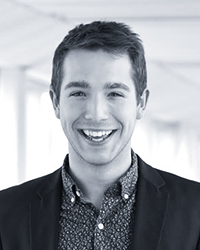 Just a few years ago, Zenon Kripki didn't know what he wanted to study at university. He'd taken all of his math and science courses throughout high school because he enjoyed them, but he hadn't decided what to pursue in university.
It wasn't until he was in the midst of a year off after graduating high school that he landed on engineering.
"Mostly because of what my mom was telling me," the Saskatoon native recalls. "She was saying, 'You'd make a really good engineer,' and finally it sunk in with me."
So he enrolled in the College of Engineering at the University of Saskatchewan and hasn't looked back since.
Real-world application
Now 21, Zenon is in the third year of a chemical engineering degree and is loving every second of it.
"I'm really happy with engineering. I picked it not even knowing what it was and I got lucky because I loved it."
In particular, Zenon says it's the real-world application of what you can do with the science and math principles that he's learning that he enjoys the most.
"I chose engineering because I liked math and science and that's what engineering is," he explains. "You learn advanced math, you go deep into scientific concepts—in fact, I never knew I could know so much about chemistry!
"But then you get to apply it. The fact that you get to apply science concepts and make them make sense with math, that's perfect for me. And engineering is so much more than that too; you're managing projects, you're planning processes. That's what has stayed with me. You're in control of so many things."
Indeed, Zenon says it's been the professors who explain the real-world application of the engineering concepts who he has appreciated the most over the course of his degree program so far.
"I took a process engineering class this year that I really liked and it was mostly because of the prof. He explained how the things we were doing in class would apply in the real world, how it would apply if we had a client, and what we'd need to figure out. I thought that was the most real thing I've done so far."
"Biggest challenge I've taken on in my life so far"
However, it's not just his coursework that is making his university education enjoyable. Zenon is also actively involved in the engineering student community.
In 2014, he was the Vice President, Sponsorship, for the National Conference on Women in Engineering (NCWIE), which was being hosted at the University of Saskatchewan.
That same year, he ran the Saskatoon Engineering Competition, an annual event held at the College of Engineering where students test their design, consulting, creativity and communication skills.
In April 2015, Zenon also took on the role of Corporate Relations Commissioner for the Canadian Federation of Engineering Students (CFES), which has given him "an experience you're not going to get doing anything else."
With the CFES, he's gotten to travel to London, Ont., Niagara, Ont., Halifax, N.S., Vancouver, B.C., and Calgary, Alta.
"Every time you go anywhere, you get to meet all these people, engineering students from across Canada. That's the same thing that drew me to NCWIE; working on a conference where there's a bunch of engineering students from across the country and you're able to network and meet with them."
But by far the biggest challenge he's encountered so far has been working as the Coordinator of Spectrum, one of the oldest traditions in the College of Engineering at the University of Saskatchewan. Held every three years since 1959, it is known as North America's largest student-run exhibition in science and technology.
"It's been the biggest challenge of my life so far," Zenon says. "It's a four-day event with a budget of $170,000. It's a lot of work; it's coordinating first of all myself, and then six other executives and they have directors under them and volunteers."
Though all of these extracurricular and volunteer positions take time and effort, Zenon says he's had fun with it all. And much like the courses that have taught him the real-world application of his technical engineering knowledge, his community involvement has prepared him well for the real world, helping him to develop leadership, communications and project management skills.
"It's taken me from being the procrastinating, first-year student, to being a third-year student that can manage my time really well and that can talk to people.
And through all of his experiences at university so far—both coursework and extracurricular—he feels confident that his mom was, as usual, right. Engineering has been the absolute right choice for him. 
Discover Engineering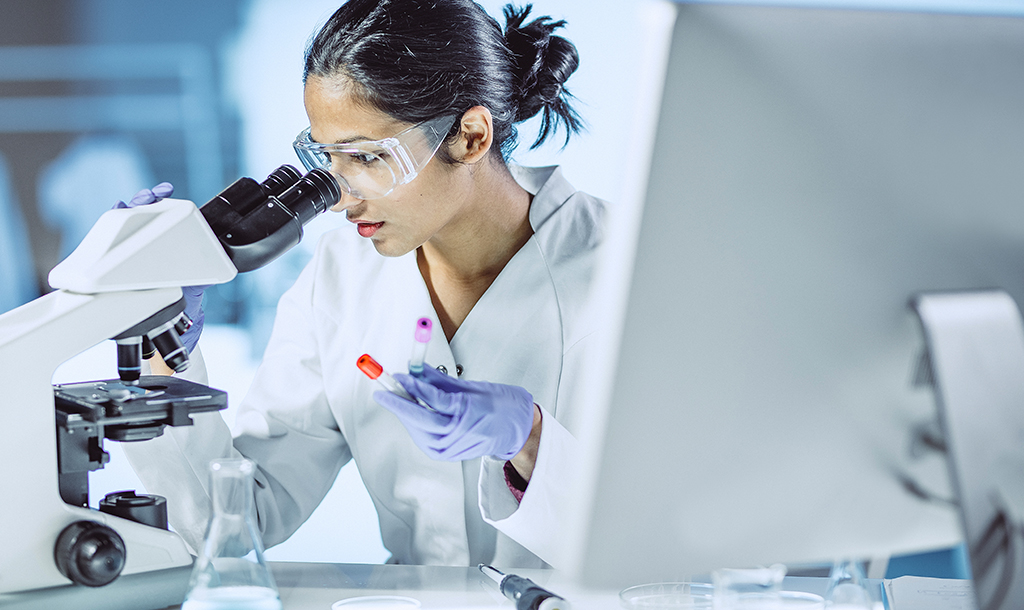 Chemical Engineering
More Disciplines