John Hazel, P.Eng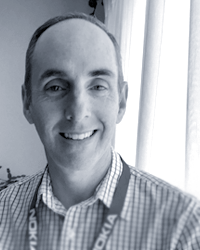 When John Hazel was considering careers as a young man, engineering stood out because it offered a tangible way to tackle complex challenges.
"Electrical engineering in particular was an evolving discipline, including emerging possibilities for computer engineering" the 54-year-old Montreal native says. "I was attracted by the diversity of the field, the wide range of opportunities, and the different types of problems that were there to solve."
That diversity still defines both his work and his interpersonal experiences to this day. As a Network Management Engineer at Nokia, John oversees a globally distributed team and has worked with clients on five continents.
In this role, he interacts regularly with sales engineers, software developers, project managers, and customers from all over the world in different sectors. A typical day sees him engaged across multiple projects running in parallel, switching between pre-sales support, requirements analysis, statement-of-work preparation, functional and system verification, customer training and documentation, and installation, maintenance, and support services for customer and in-house trial and production live-network deployments.
The benefits of this globally distributed, multifaceted style of work are immediately evident when you talk to John. From a business perspective, having team members close to customers is a key benefit, but he also notes that working with people around the world "enriches the perspectives of the team, as they must consider different parameters—some of which may never have occurred to them—in designing solutions tailored to the customer's unique needs."
"Personally," he says, "the exposure to different priorities and challenges has expanded my problem-solving scope and fostered creative solutions beyond conventional wisdom, resulting in an enriching ongoing learning experience."
"The transcendent power of engineering"
After graduating from Concordia University with a Bachelor of Engineering (Electrical) in 1986, John moved to Ottawa for his first position with Bell-Northern Research.
He recalls an experience early in his career that helped define his perspective on the things that were possible as an engineer.
"I was part of a team responsible for integrating hardware and software components into a network for a Japanese customer. This was a strategic project, and the integration milestone was the first time the network components would interact.
"I was sent to Tokyo as part of a team that would be working directly with the client's engineering team. My area of responsibility was at the lower end of the protocol stack, part of the signal processing engine. When the two systems were connected, the signaling didn't work, and error alarms began sounding.
"The entire project team looked at me, and my counter-part on the Japanese team to solve the problem—fast."
Facing daunting odds, and despite differences in language, culture, training, and experience, John was able to work with his counter-part to identify a cable fault and repair the situation within two hours.
"This opened my eyes to the transcendent power of engineering, and how the exchange of ideas to focus on a problem with a shared goal could overcome almost anything."
How can I change the world?
Understanding the larger social and environmental contexts in which engineering problems emerge helps keep John feeling connected to the specific work he does as a computer engineer.
"Often that connection is simply a matter of pulling yourself out of the day-to-day and realizing the difference that you are making."
As for the kind of difference that engineers can make, John notes how people's perceptions have undergone shifts over the years.
"When I was just entering the work force, people's efforts were focused on solving pressing human-made environmental crises such as acid rain and ozone depletion. While engineering still plays a significant role in people's efforts mitigate environmental issues, there has been shift in focus for many people entering the field now. People want to know how their work can help others," he says.
"Their concerns are social as well as environmental."
Indeed, some of his most significant technical accomplishments have a large social component at their core, and, in many ways, he doesn't differentiate the two. His team, for instance, played a key role in establishing a pan-continental telecommunications network in Africa, which involved huge challenges in terms of harmonizing numerous cultural and organizational perspectives. Ultimately, he asked clients to envision an ideal future rather than focusing immediately on the technical challenges or current cultural differences in approach—and it worked.
He emphasizes the fundamental role of so-called "soft skills" in accomplishing this remarkable feat: "Engineering problems are complicated but people are way more complicated."
In much of what John says, he stays focused on the potential engineering has to provide concrete solutions to larger issues. "When the public and private sector unite to solve a pressing problem, and learn from the experience by enacting policies that prevent similar problems from occurring in the future, society as a whole benefits."
Discover Engineering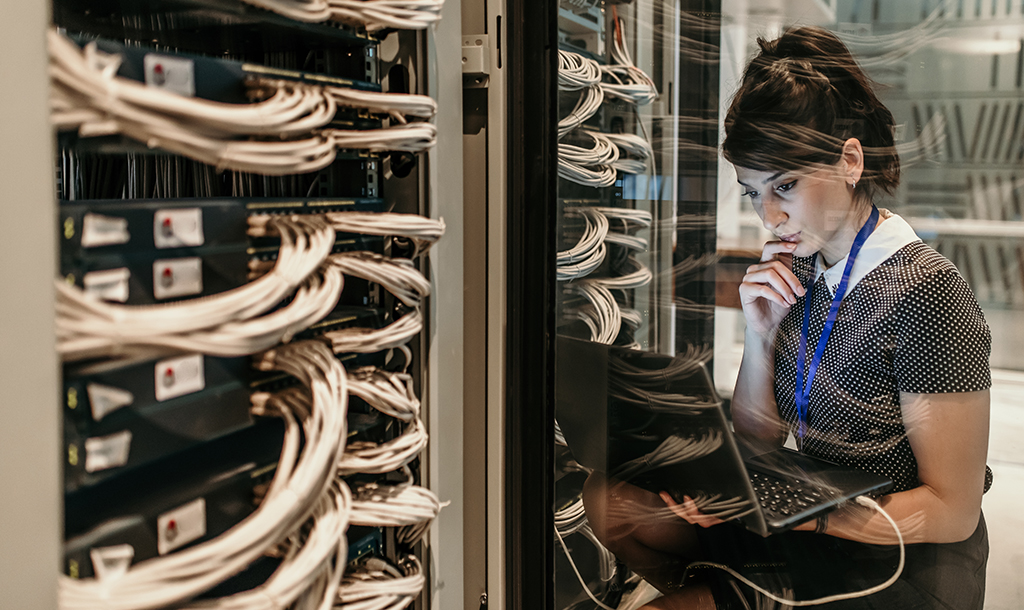 Computer Engineering
More Disciplines