Dragan Vujadin, P.Eng.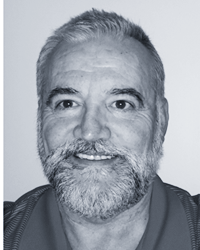 Dragan Vujadin can't really explain what it was that drew him to software engineering as a career.
"It was a choice, like everything else in life," the Applications Lead at Manitoba Hydro explains.
"Why do you like this particular colour? Why do you like this kind of car? It's a choice. I like business automation and system control. I enjoy building solutions that help people do their job better. That's my passion and that's what I like to do, so that's what led me to engineering."
It's that passion for software engineering that has driven—and continues to drive—the 57-year-old in his career.
Fleeing the Bosnian civil war
Born and raised in Trebinje, in the former Yugoslavia, Dragan earned an Electrical Engineering Diploma with a Major in Automation and Control from the University of Sarajevo.
In his last year of university, one of his professors arranged a job interview for Dragan at the Computer Information Systems Institute (IRIS), which launched his engineering career.
"That professor was crucial for landing me in the profession immediately after I finished university," Dragan explains.
When he started as an apprentice, he was the 41st employee in the company.  He saw the company grow to more than 1,000 employees, and Dragan became the technical lead developing new supervisory control and data acquisition (SCADA) software for a number of hydro and thermal power plants, food factories, refineries and airport information systems throughout Yugoslavia and abroad.
But in 1992, the Bosnian civil war erupted and Dragan fled to neighbouring Serbia where he applied immediately for a visa to come to Canada.
When he arrived in Winnipeg, Manitoba, he participated in a work placement program for newcomers to Canada, and though he faced some challenges—software engineering hadn't fully evolved into its own discipline in Canada at that time—he started his Canadian career with Linnet Geomatics in Winnipeg, working on geographic information systems.
After four years with Linnet, Dragan moved on and started his own consulting company and later worked for a firm in Raleigh, North Carolina before moving back to Canada and working for the city of Winnipeg, and eventually landing in his current role at Manitoba Hydro.
Operational excellence and customer satisfaction
Dragan embodies exactly what it means to be a software engineer, which is to understand the interaction between a yet-to-be-created software system and its users, and then to design that software based on that understanding of the users' needs.
Dragan is the Applications Lead on the Market Process and Technology Team at Manitoba Hydro, the province's major energy utility that provides electricity and natural gas, and exports electricity to the mid-western United States.
Dragan's team provides critical technology to the Power Sales and Operations Division, and collaborates with their energy traders, marketers, analysts, resources engineers and other staff to maximize the profits they make from energy exports.
As Applications Lead, he has two main roles. First, he's responsible for operational excellence, making sure that all systems are fully operational so that the Power Sales and Operations team can do their work.
"I think I can say that we achieve operational excellence—last year we had no unplanned downtime."
His second duty is to work with his customers—i.e. his Power Sales and Operations colleagues—on a daily basis to provide software solutions for their problems and to make their jobs easier.
"My job is to work with my fellow employees," he explains, "to understand their business problems, evaluate alternatives, invent solutions, make design choices and trade-offs, and eventually solve their problems with the software.
"In one sentence, my job is about operational excellence and customer satisfaction. Those are our primary responsibilities, and our only measures of success."
And over 30 years into his career, that passion for business automation and system control that originally got him into engineering is still there.
"I don't have a dull moment in my work. I really enjoy it.
"In fact, I could do it until I die," he says with a laugh. "That's how much I like it."
And to him, that is what's most important.
"A job is what you're paid for. But a career is what you love to do. Money is important, but doing what you love is way more important than money."
Discover Engineering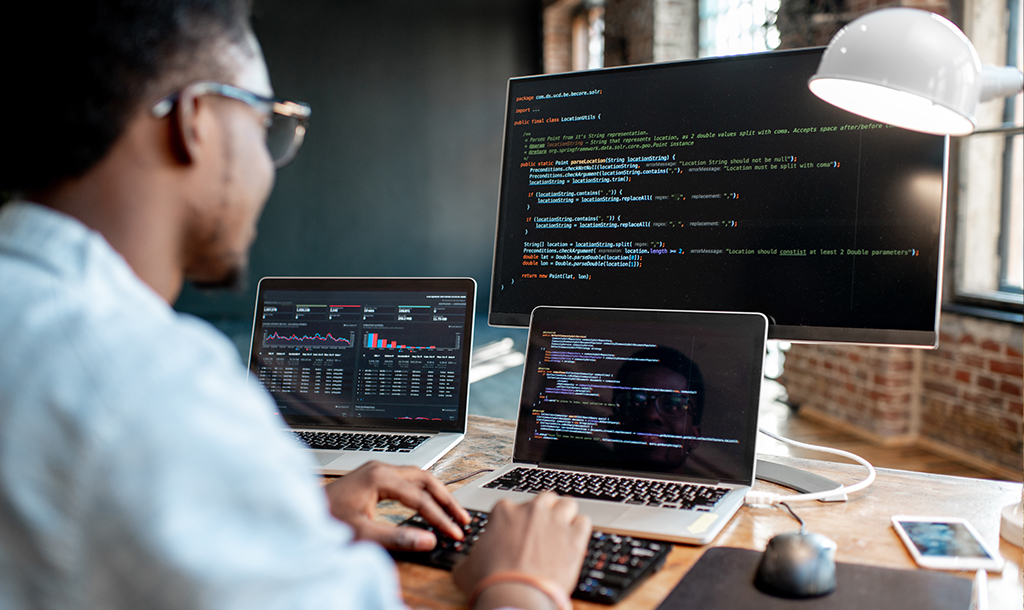 Software Engineering
More Disciplines