Siobhan Dooley, EIT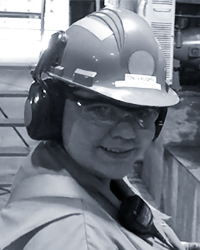 When Siobhan Dooley was in high school, she had no idea she wanted to be an engineer.
She grew up in Sioux Lookout, a small 5,000-person community in northwestern Ontario where most people work in the healthcare field, which services all of the remote North.
It's a career path that Siobhan herself considered—and then quickly dismissed
"I remember there was this one birthday party, I think I was 11 or 12 at the time," the 26-year-old recalls. "There was a toenail incident and I nearly vomited at the sight of all the blood, and that was it; I knew the medical field wasn't for me."
While she discounted the healthcare industry, she knew she still wanted to go into a scientific field because of her passion for chemistry. But it wasn't until late in high school that her chemistry teacher suggested she might enjoy engineering.
So Siobhan started looking into engineering programs, and found the one at Queen's University in Kingston, Ont.
She'd never visited a university campus before, had no idea what it was like, but she researched the program, read some testimonials, admired pictures of the campus, and ultimately decided to give it a shot.
"And I ended up loving it," she says.
"I wanted to do something practical"
Starting out in the engineering chemistry program—one of the engineering sciences and more theoretical than chemical engineering itself—Siobhan switched into the chemical engineering program just before her fourth year at Queen's.
"Ultimately, it was that I didn't want to do a thesis on something that was more theoretical," she says. "I wanted to do something more practical, so I decided to switch [to chemical engineering] and I ended up doing a project for a wastewater treatment facility in Kingston, which was really fun because we got to go there and do experiments."
It's this love for the practical side of engineering that Siobhan brings to her current job as an Intermediate Engineer at Hatch, a consulting firm that delivers professional services—including engineering and construction—to the mining industry in Sudbury, Ont.
Working out of Hatch's smaller office in Sudbury means that Siobhan has had the great fortune of getting hands-on experience early in her career. She gets to interact with her clients more, visit mining sites more often, and come face-to-face with the equipment that is being constructed.
"I enjoy being on site. I like to see, once things are implemented and constructed, just how large-scale these things are.
"For example, the first time I saw a ball mill, I thought it was huge! I'd come from Queen's where we had mini-plants, but you didn't get to see the scale at which these things operate. Then when I saw it, I was like, 'Whoa! That's crazy.' I knew it was big, but it's actually five times your height."
Siobhan estimates that she spends about thirty per cent of her time on project sites—most of them working on smelters at the surface operations for the mining companies in Sudbury. Her days on site start off with a meeting with the rest of the commissioning team, reviewing the commissioning schedule, where things left off the day before, deciding what needs to be done, and tackling things throughout the day as needed in order to meet the deadlines for handing the equipment back over to operations.
The rest of her time is spent at the office where she might be working on a report, meeting with other disciplines to make sure that her project is on track, or meeting with project managers to provide progress updates.
Ultimately though, Siobhan's job is about problem-solving.
"I really like finding alternative solutions to a problem, and even trying to find more than one," she says. "And that's something I do here on a daily basis as an engineer—not just trying to find one single answer that's absolutely correct, but saying, 'We can do A, B, C or D, and these are the advantages and disadvantages of each."
Giving back
As she progresses in her career, she hopes to move into a project management role, and would relish the opportunity to work with First Nations communities. She herself is a member of the St. Theresa Point First Nation in Manitoba.
"It would be cool if I got to do more work with First Nations as clients, and I think that moving forward, especially in the mining industry, there should be more consultations done between large companies and the First Nation, which I think is starting to happen and is great."
And hailing from a small town in northwestern Ontario, Siobhan possesses a real sense of community service and contributing to the greater good.
Much like her own path to an engineering career was sparked by that one high school chemistry teacher who suggested she'd be good at it, Siobhan hopes that perhaps she too can be a similar catalyst for future engineers.
"There weren't a lot of engineers where I grew up. So I like to go back home and do presentations and talks with high school students about engineering.
"Because if you've never really been exposed to or considered it, you might not know that you'll end up loving it."
Discover Engineering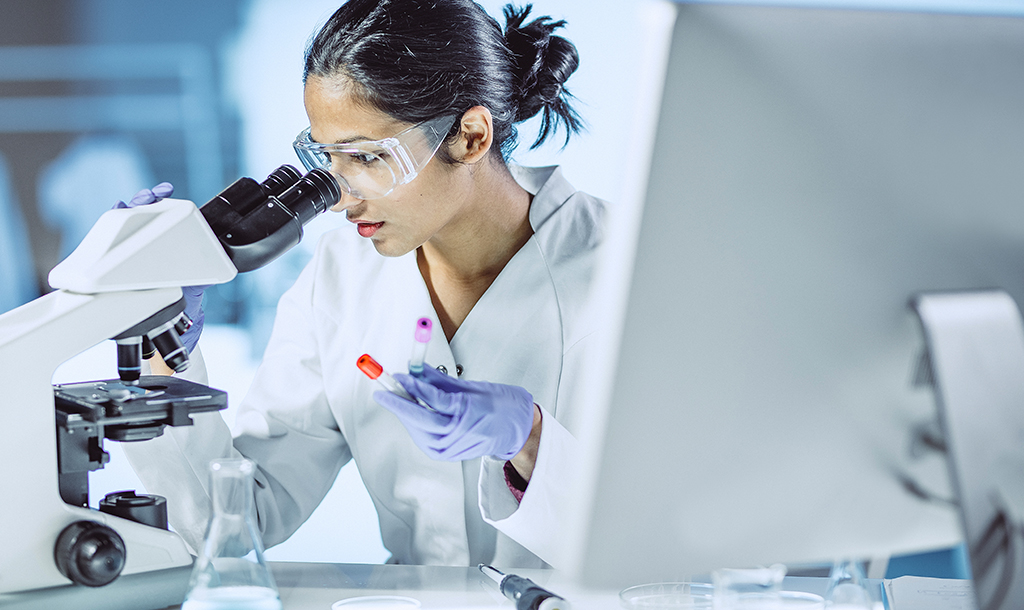 Chemical Engineering
More Disciplines