Sarah Sternbergh, P.Eng., M.Eng.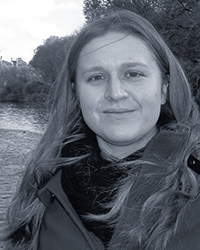 Sarah Sternbergh knew she wanted to be an engineer from a very young age.
"I was an 11-year-old child who decided to become an engineer," the now 28-year-old recalls. "The way I saw it was that engineering was a way to help people, to do things that were useful, and also have a career that allows you to be involved in things."
At the time, she had grand plans to pursue a mechanical engineering degree on her way to ultimately becoming an astronaut. But the call of Canada's north and time spent outdoors made her rethink the type of engineer she wanted to be once she started at Queen's University in Kingston, Ont.
"I come from the Yukon. I spend most of my time outdoors.
"And we had this wonderful professor, Dr. John Hanes, who taught geology to the first-year engineering students and I loved his classes and I loved everything about geology."
She continued on to complete her undergraduate degree in geological engineering, and has since embarked on a career that allows her to spend time outdoors and return to the Yukon.
Getting out into the field
After graduating from Queen's, Sarah returned to her hometown of Whitehorse and has worked as a Geological Engineering Consultant for Tetra Tech (now EBA) and for Associated Engineering, both engineering consulting firms.
In her role, Sarah does everything from project management, including meeting with clients and planning a project; to the technical execution of a project, which could mean field work like drilling a well or doing environmental testing; to writing the final reports.
It works out to be a 50/50 split of time spent in the office and time spent in the field.
"In the field, it's usually 12-hour days, and you're doing everything from driving the site to doing an entire sampling program in one day if you're doing water monitoring," she explains.
"Or you might be on site for a longer period of time—sometimes up to three weeks—supervising and managing field programs and collecting water samples, doing hydraulic tests or pumping tests, or collecting permafrost samples or soil samples depending on what type of program you're on."
It's this type of work that she enjoys the most about working as an engineering consultant.
"It's very fast-paced and challenging, and there aren't a lot of boring days," she says. "And I like in consulting that you get the challenging technical questions that no one in government or on the construction side of things wants to tackle; they want the experts. That's why I'm still here in consulting."
Advice for young engineers
Throughout her career, Sarah says she's encountered some great mentors—including Queen's Dr. Hanes—who have helped shape her engineering career.
One in particular, Jack Dennett, a Senior Geologist at EBA, was "inspirational" for Sarah and how she approaches problems and manages projects.
"I think that what makes me a good engineer is that I really do enjoy problem-solving and when something goes wrong, I'm not the type of person who panics," she says. "I usually just say, 'We're not going to stress out about it, we're going to find a solution and we're going to find the right solution and it's going to be fine.'
"Having Jack echo that idea and seeing him do that on every project has been inspirational to me."
Sarah was also fortunate to be mentored by two professors at Queen's during her time there.
"The head of my department and the head of the mineral exploration division were both very smart women, very dedicated, and really great engineers," she recalls. "Having them as mentors at that point in my career was one the best things about coming into an engineering career as a woman."
Though Sarah herself has encountered some difficult situations as a woman in engineering, she remains undeterred.
"Just because I'm a girl doesn't mean I don't know how a check valve works!"
And much like she has had some great mentors throughout her career, Sarah has some great advice for young engineers: network.
"Take the opportunities to go to conferences, to meet people, to talk to people," she says. "I know it's really easy as a student to be shy and quiet, to sit in a corner and watch all these people that you respect so much; but just because you're a student doesn't mean you don't have anything interesting to say.
"So ask questions, take some time to go talk to those people. Even if you think it's a stupid little question, sometimes those can spark the most interesting conversations you're going to have.
"And what's actually going to change your perspective on the world is meeting people and talking to people and getting to know how other people see the world."
Discover Engineering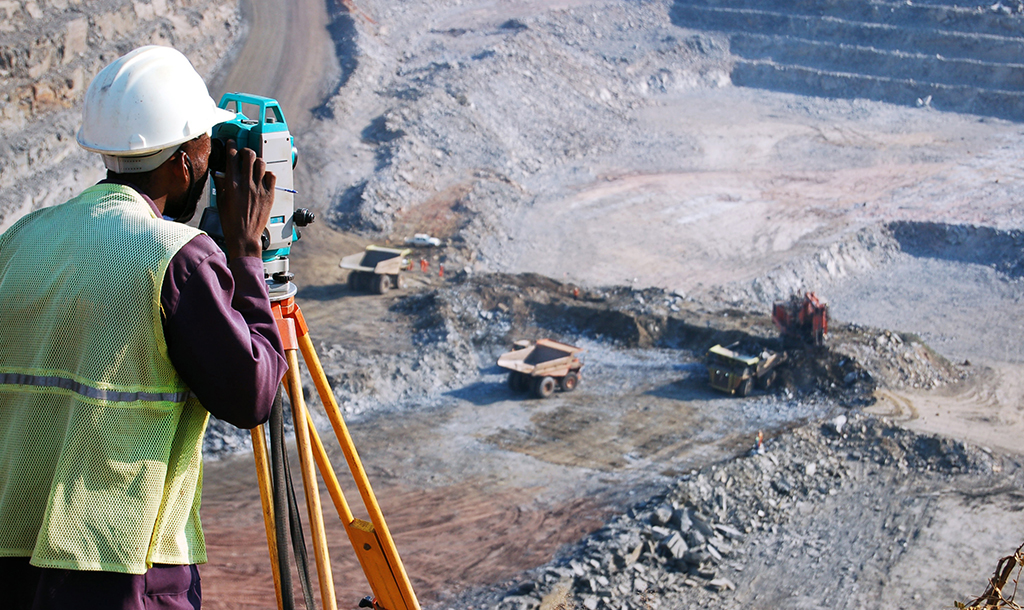 Geological Engineering
More Disciplines