Natasha Corrin, P.Eng., M.A.Sc.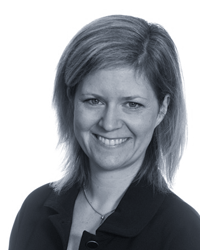 Just like any good manager should, one of things Natasha Corrin enjoys most about her job is mentoring those around her who are just starting their careers.
"I like a lot of different things about my job, but coaching the more junior staff is something that really stands out," the 42-year-old says. "Helping them and seeing them grow in their careers is very rewarding."
A chemical engineer by training, Natasha is a Senior Risk Assessor at Stantec, a global design firm that designs with community in mind, providing professional consulting services in a range of fields, including planning, engineering, environmental sciences, architecture, surveying and project management.
Natasha's responsibilities—much like the services her company provides—are varied.
The nature of consulting
As a consultant, a large part of Natasha's job is to liaise with clients and interact with them to understand exactly what they need.
"That's important to me," she explains. "I like to see my clients as partners and collaborate with them to deliver results that are valuable."
Most of her work relates to contaminated sites, so once she has a good grasp of her client's requirements, she'll have site assessments done to gather data, and she'll write reports for the client, outlining human health and ecological risks associated with site contamination.
Part of this also means working with regulators, and understanding the regulations to which clients must adhere.
"So on any given day, I'm advancing projects, keeping things moving, making sure people have they need, meeting deadlines," she describes. "Essentially, doing what it takes to keep the clients happy.
"It's the nature of consulting."
As a senior risk assessor, another part of Natasha's job sees her reviewing the work of others and providing comments and feedback on their work. Not to mention the all-important job of mentoring and coaching the more junior staff, something from which Natasha herself benefitted earlier in her career.
"A great experience and opportunity"
Natasha has always had an affinity for STEM topics, so it was a natural progression for her to embark on the path to an engineering career.
"I was particularly interested in math, physics and chemistry, so I felt like engineering would be a good fit to keep on studying those subjects. And I liked doing chemistry labs, so I thought that chemical engineering in particular would allow me to keep on doing those."
So off she went to earn a chemical engineering degree from McGill University. She followed that up with a Masters of Applied Science in chemical engineering from the University of Waterloo, after which she got a job doing geochemical modelling for mine tailings.
She also did a variety of environmental work and gravitated more toward environmental engineering—even at a time when environmental engineering as a field was in its infancy—before eventually getting into risk assessment, which she has been doing since then. 
It was in the course of this work that Natasha met two team leaders—Colin Duerden and Sue Keane—who would become her mentors, and worked on an international project with them that was a critical moment in her early career development.
In 2003, Natasha was working for a company that won a project to do oil spill contingency planning for the government of Chad.
"Most of the project we did in Canada," she recalls, "but we did go to Chad for 10 days. It seems like a short period of time, but it was quite the experience.
"We were gathering information, meeting with government officials, interviewing people, finding out what there was in place and what needed to be put in place in the event the government was required to respond to an oil spill. There was a lot of meeting people, doing presentations to various stakeholders, government, NGOs and so on, to explain what we were doing and why.
"It was just so different than what we know here in Canada. In the capital, there were very few paved roads, very little infrastructure; it was just completely culturally different. It was a really great experience and opportunity."
It's these types of experiences, combined with a range of other activities like volunteering, that Natasha says can help round out your experiences, which she advises the young engineers and professionals that she mentors.
"Whenever I've interviewed or posted a job, I've received hundreds of applications, and have only get a few seconds to look at each," she explains. "So young engineers need to differentiate themselves somehow, with things like volunteering. Those are the individuals who stand out."
Wise words from an experienced engineering manager and mentor.
"To me, engineering is about problem-solving. In the end, that what it's all about; not that you've memorized everything there is to know, but that you understand that you need to solve problems and figure out where to get information, how to put it together and figure out a solution."

--Natasha Corrin, P.Eng., M.A.Sc.
Discover Engineering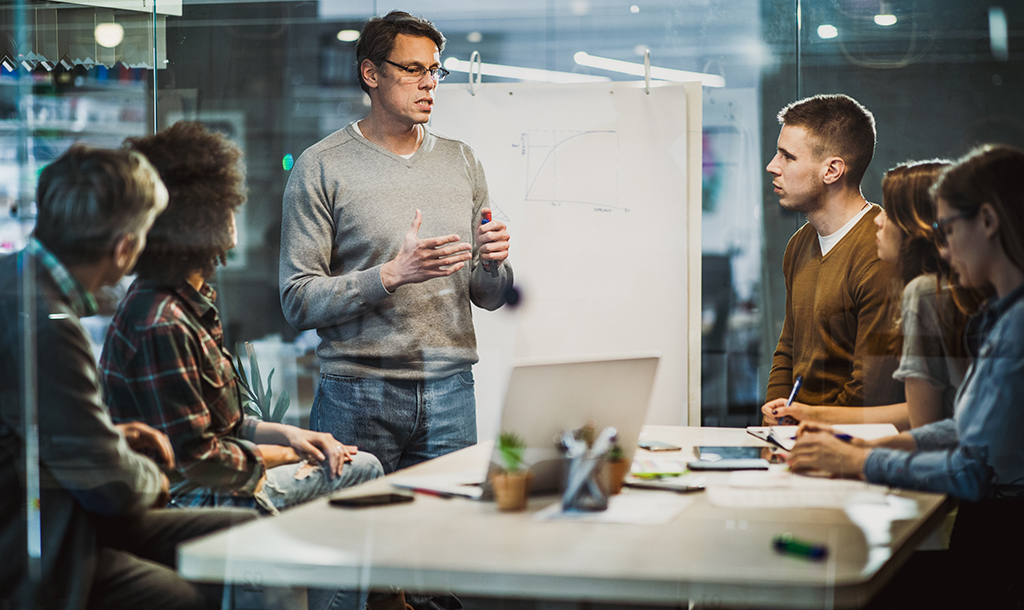 Engineering Management
More Disciplines