Mark Oleniuk, P.Eng.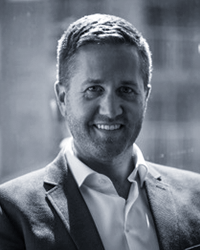 Even if he hadn't been an engineer, Mark Oleniuk probably still would have founded his own company.
"To be self-employed, and have the flexibility of running your own business; it's something I always had a strong interest in," the 33-year-old Co-founder and Managing Partner of Element Project Services (EPS) says.
But even though his entrepreneurial spirit may have eventually brought him down the same path, his degree in mechanical engineering and his experience as a professional engineer certainly gave him the skill-set and the work ethic that has helped him establish and grow the company over the past five years.
Mark and his business partner, Harpreet Singh, founded the project and construction management  company EPS in 2011 in Mark's hometown of Saskatoon. It started with just the two of them contracting out their services to various local clients, but as they became more established, they grew the company, expanded into Ontario, and now boast 25 to 30 professionals working on varying-sized projects across Canada.
Paying credit to engineering programs
Mark graduated with a Bachelor of Science in Mechanical Engineering from the University of Saskatchewan, and it was going through this program that he says gave him the skills to establish his own business.
"The greatest takeaways from the U of S engineering program were multi-tasking, being able to problem solve, and to overcome the different situations that are presented to you."
"That's something that happens every day in our business. No two projects are ever the same, so you're always coming up with an innovative way to tackle different problems. It's that problem-solving skill-set that you develop when you're in engineering school that becomes so important in both your work an personal life."
But it's not only the multi-tasking and problem-solving skills that Mark says the mechanical engineering program instilled in him, but also the work ethic he gained from the labour-intensive program.
"I remember working straight through Christmases and doing design projects until one or two in the morning, but I think it instilled in us a really strong work ethic, which I'm grateful for."
In fact, he says that students contemplating a career in engineering shouldn't be scared off by the demands of an engineering degree program.
"They should rise to the challenge and be prepared to put some hard work in," he says. "They'll be better for it at the end [of the program]."
Building EPS
While completing his engineering degree, Mark worked a couple of summer engineering positions with oil and gas and mining companies. After graduating, he did a six month contract at a Cameco mine site in Saskatchewan before heading to Australia where he worked for a mining consultancy. There he got to learn a great deal about the mining business and work on a number of different projects varying in size and scope.
When he returned to Canada, he did project management work with Graham construction in the oil and gas industry, and eventually worked his way up and took on projects on his own that were more complex in scope.
From there, he made contact with Harpreet, and they decided to try to make a go of it on their own and establish EPS. The rest, as they say, is history.
As Managing Partner, Mark's basic role revolves around business development, courting new clients, and managing some of the company's operations.
But every day is a little bit different. From spending time in the office ensuring things are running smoothly, to meeting with clients about their projects, to meeting with potential new clients, to developing proposals, things are always changing.
"The phone never stops ringing and emails are constantly coming in!" he says. "So it's usually a busy schedule from morning to night and a seven-day-a-week job when you run your own business."
But Mark is loving every second of it, and in fact, hopes to continue growing EPS into a mid- to larger-scale business over the next five to 10 years.
And helping him to achieve his goals for the company will undoubtedly be the skill-set that has made him a successful professional engineer, and that have served him—and others—well thus far in their careers.
"There are so many bright people involved in engineering," Mark says. "I look at my peers who I went to school with and so many of them have done so well in their careers."
"I think that the values, the work ethic and the education that you receive from engineering can take you so many different ways and really excel you through your career if you're a driven individual."
Discover Engineering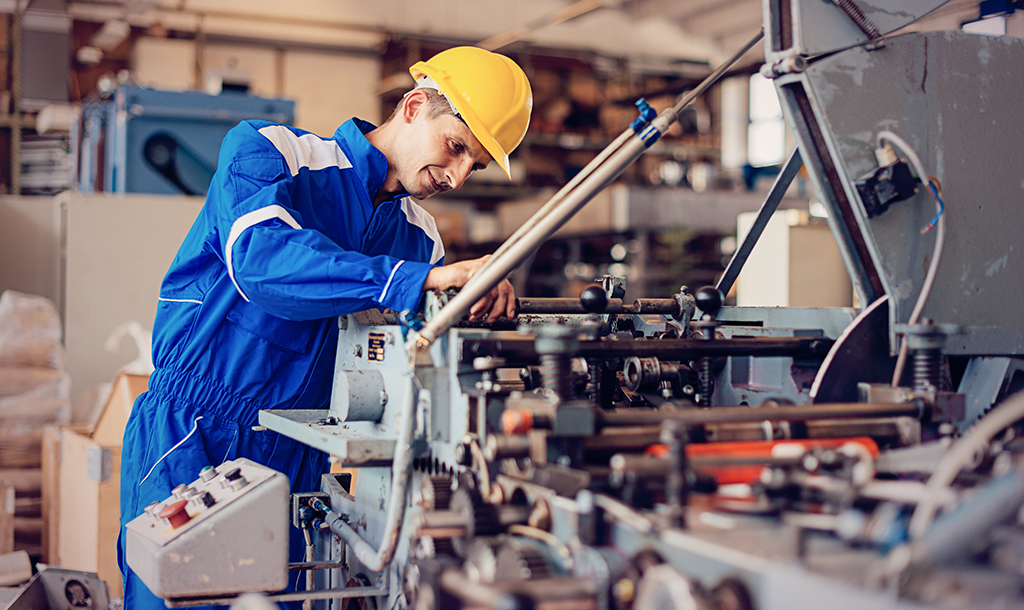 Mechanical Engineering
More Disciplines