Harneet Panesar, P.Eng., MBA, B.A.Sc.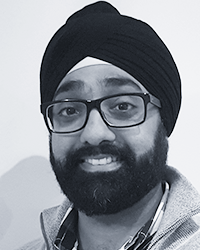 For Harneet Panesar, becoming an Engineer was a matter of destiny.
"We are a family of Engineers," the 33-year-old electrical Engineer says. "All the way back to my great-grandfather, everyone was an Engineer; my mother is an industrial P.Eng., my dad is a foreign-trained civil Engineer, and my brother is a mechanical P.Eng.
"I was sort of destined into it, I'd say."
Growing up in an engineering household, Harneet's family almost never hired handymen to fix little household problems—that fell to the Engineers in the family, for whom the hands-on work was just intuition, he says.
It's that love for the hands-on work, combined with his business acumen, that the Toronto native has carried with him throughout his engineering career and into his current position as an Account Executive at Hydro One.
A "Trusted Advisor"
As an Account Executive at Ontario's largest electricity transmission and distribution utility, Harneet serves as a Trusted Advisor, acting as the single point-of-contact for Hydro One's largest customers, to whom Hydro One transmits electricity to be distributed to homes and businesses across the region. He helps to negotiate and facilitate discussion around their requirements; works with them to align programs so that the companies are working together; and negotiates a wide range of agreements for maintenance; equipment lease and other commercial and operational purposes that ultimately help deliver electricity to customers.
Such a varied list of responsibilities means that every day on the job is different for him.
"I work out of Bay and Queen, but I'm not always there," he says. "I'm usually with the customers, at a transformer station or working remotely at different offices sometimes."
An average day could see him touching base with several Local Distributions Companies, such as Toronto Hydro, PowerStream, dealing with real-time issues, or working on ongoing initiatives and projects for long-term planning, preventative maintenance, capital upgrades or new development.
"In the electricity industry, the planning windows are much longer; the engineering that's required could take two to three years at a minimum to get stuff up and running," he explains. "I help facilitate that and help determine what the best approach would be for both companies, from a technical perspective."
It's this mix of technical know-how and business acumen that Harneet—who completed an MBA after his engineering degree—finds most satisfying about his job at Hydro One.
He needs to understand, from a high level, what the technical issues on any particular project are, and then form cross-functional teams from across the company to tackle the technical and non-technical issues.
Engineering can take you anywhere
Harneet graduated with a Bachelor of Applied Science in Electrical Engineering from the University of Toronto in the early 2000s.
"I was entering my engineering studies in 2000 when there was a lot of hype around the sexier engineering fields like VLSI chip design, and some of the electrical engineering stuff related to biomedical engineering and robotics were big things at the time.
"It was just fascinating to me, so I chose to study electrical engineering."
But having done his engineering degree, earning his MBA, working a variety of engineering jobs, and finally landing at Hydro One, Harneet says he's learned that even if you have an engineering degree, you don't have to stay an Engineer forever.
"An engineering degree is a solid foundation on which to build almost any career," he says. "You could go into business, you could go into law, I've got friends who have gone into medicine. For me, the energy sector and Hydro One is where I want to be. Nothing in this world happens without electricity and Hydro One is at a very exciting time in its history.
"Having an engineering degree opens a lot of doors if you want to go into different areas. We have a lot of skills aside from just doing core electrical designing; the analytical skills that we have provide a lot of applications in other fields in which Engineers excel."
"Engineering and engineers help build the foundation of society…Business does drive certain things, it may set the direction, but a lot times the actual implementation is ultimately done by Engineers."

--Harneet Panesar, P.Eng., MBA, B.A.Sc.
Discover Engineering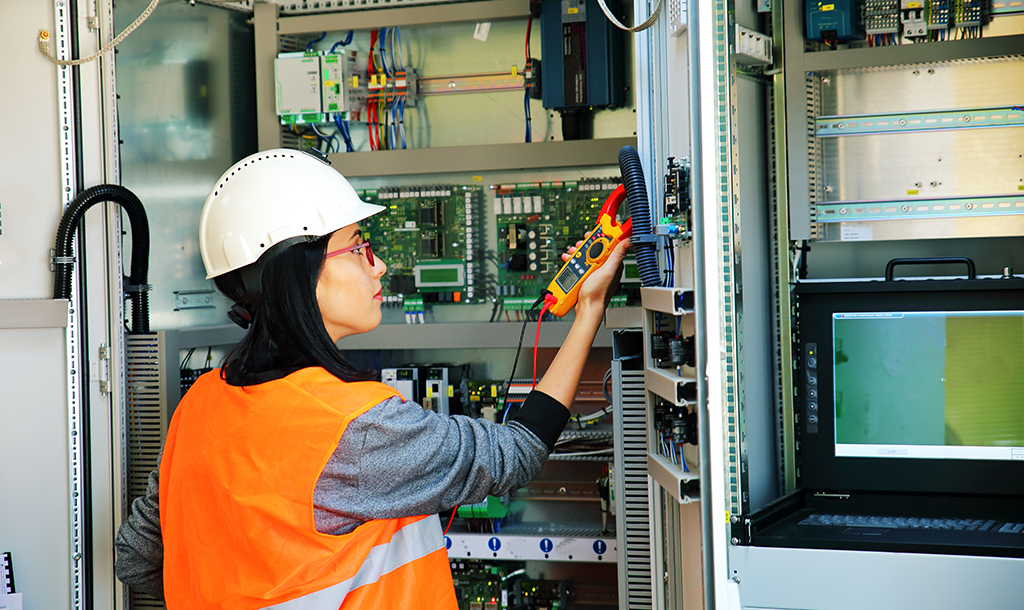 Electrical and Electronics Engineering
More Disciplines