Eva Carissimi, ing.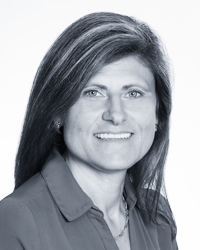 Growing up with a father who was a mechanic, Eva Carissimi was exposed to tools and parts at a very young age.
"I think some of my curiosity developed watching my dad piece things together and do mechanical repairs on the weekends," the 49-year-old recalls.
Perhaps it was this curiosity that fuelled her love for science and math throughout her school years. But were it not for the suggestion of teachers in high school and CEGEP, Eva may never have considered a career in engineering.
Love at first sight
"If it weren't for my science teacher, I may never have opened up the encyclopedia and looked up what engineers do," Eva explains.
It was at the behest of this high school teacher that Eva started considering studying engineering. But what type of engineering was still up in the air—that is, until a fateful visit to a McGill University open house.
"I got off the subway at McGill Station and walked up the street to the university," she recalls. "I went into the engineering building and the first room I hit was the mining and metallurgy common room. They invited me in and started talking to me and I just found that they were so friendly, so excited, and I ended up sticking around for the entire open house. I never made it past that first room.
"I wasn't familiar with metallurgical engineering; I didn't even really know what they did before I walked into that engineering building. But it was love at first sight."
Eva went on to earn a Bachelor's degree in metallurgical engineering from McGill, and worked summer jobs with some of the biggest names in the metals and mining industry to gain industrial experience. When she graduated—at a period of peak demand in the industry—she had five job offers. She chose to accept the one that was most remote, at Noranda's Horne smelter in northern Quebec.
"No one understood why I was going north," she remembers. "But I had gone up there for an interview and we got stuck in a snowstorm and couldn't fly back. We ended up spending the whole evening there and sleeping over in the town of Noranda.
"Just the adventure of it all, I found it exciting and when the job offers came in, I said, 'you know, I think I'm going to give this a try' and I've never regretted it."
 "An envious position"
Today, Eva runs the largest zinc plant in the eastern half of North America, and the second-largest one on the whole continent.
CEZinc, located in Salaberry-de-Valleyfield, about 45 minutes southwest of Montreal, QC, receives zinc concentrates from mines in Ontario, Quebec and New Brunswick, and from elsewhere in the world, including Mexico, Peru, Africa and Australia. At the plant, those concentrates are transformed through metallurgical processes into four different types of zinc products that are then shipped to clients in Canada and the United States.
Those zinc products can be used by the steel industry, where a zinc coating is applied so that the steel doesn't rust. Other zinc products are used, for example, to produce batteries, rubber, tires, lubricants, fertilizers and pharmaceutical products.
As President and Chief Executive Officer of the plant, Eva's role is to lead the plant's 575 employees.
"It's really to provide leadership so that all of the people who work in the plan know that they're all focused on the right things and making sure that we're meeting our objectives, whether they be in health and safety, environment, production or cost."
Her days typically start with a meeting with her four managers to review the production and safety reports from the previous day and work through any issues that need to be addressed. The rest of her day is spent working on any number of things, from budget, to HR, to walking through the plant talking with employees.
"It's a job where I've got a lot of freedom," she describes. "I have to make my production, cost, health and safety and environmental objectives, but I've got a lot of freedom in deciding how we go about that.
"I think that's what I value the most. There's no set pattern that determines what we need to do. If I'm not happy with something, I've got the freedom to change that. We can be very creative, and we can do things differently.
"That's a very envious position to be in."
And it's certainly not a position that Eva could have imagined when she walked into the McGill engineering building all those years ago.
"Engineers build a better world. We apply engineering principles to making a better product, to creating a cleaner environment, to solving health and safety issues. I don't think there's any other profession that is as much at the service of society than engineering."

--Eva Carissimi, ing.
Discover Engineering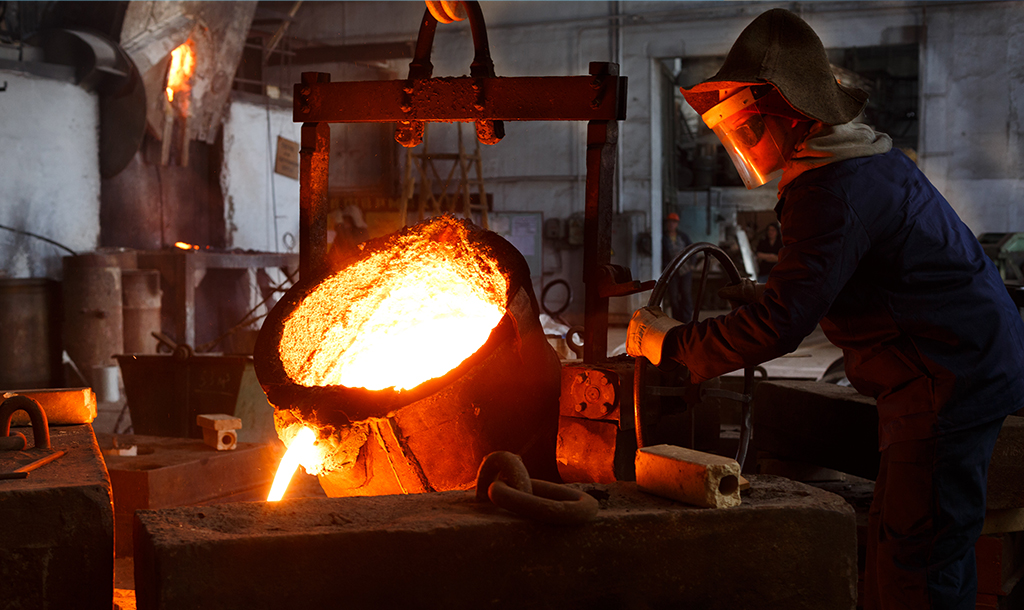 Metallurgical and Materials Engineering
More Disciplines