Claude Rollin, P.Eng., ing, niganombakonigewinini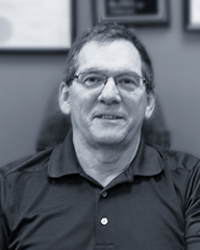 When Claude Rollin drives around Ottawa—or Gatineau, Mont Laurier, or Caraquet, for that matter—he can look around and take pride in his life's work.
"You name it, I've had a hand in most of the things that have been built in a large area for the last 40-some years," the 63-year-old civil engineer says. "Now, I drive past buildings and I go, 'I worked on this building, on that road.' It's a pretty neat feeling."
And as the Civil Engineer at the Algonquin Anishinabeg Nation Tribal Council (AANTC), Claude is still building the communities around him.
"A wide-ranging domain"
The AANTC provides assistance and services to seven  Algonquin communities in Quebec—Abitibiwinni, Eagle Village, Kitcisakik, Kitigan Zibi, Lac Simon, Long Point and Timiskaming.
As AANTC's Civil Engineer, Claude is the technical advisor to these communities on their engineering projects.
"It could be garbage, it could be water, sewers, street construction and repairs," he explains. "It could be dealing with the relations with the next door municipality from which they buy services or it could be dealing with the provincial government. It could be new buildings, it could be all kinds of things. It's a wide-ranging domain."
For example, of the projects that he's working on right now, there are three water infrastructure projects and the construction of a covered rink in Kitigan Zibi; there's a five-year capital plan, zoning bylaws and the extension of water and sewer services in Lac Simon; there's a wastewater treatment plant underway in Eagle Village; and the extension of the health centre building in the Timiskaming First Nation, the upgrading of their drinking water system plant, and the planning of a new development project for 100 building lots.
And it's this variety that Claude likes most about his job.
"When you start your day, you don't know exactly what you're going to be doing all day."
In fact, with the Algonquin communities in Quebec, sometimes he doesn't even know what language he'll be speaking. Some of the communities operate in French, others in English.
It's this variety of projects—and languages—that keeps Claude on his feet, making sure he never gets bored.
Advice for young engineers: "Make your brain work"
Claude enrolled in the civil engineering program at the University of Ottawa in 1970.
"Back in the day, Ottawa U had civil engineering, chemical, mechanical and electrical," he recalls. "And a computer about as strong as my laptop took up a whole floor in a building and four attendants. So you didn't have as many choices back then as you do today."
He picked the engineering discipline that he thought would be most like construction, the industry in which his father worked and in which Claude worked as a labourer during the summers when he was in university.
His first job after graduating was working on the construction of Phase III of Place du Portage in Gatineau, Que., a set of government buildings just on the other side of the Ottawa River. From there, he worked for a geotechnical firm, moved to Caraquet, N.B. for a few years, then to Mont-Laurier, Que., where he again worked for that same geotechnical firm. After they closed up shop, Claude started and ran his own company for eight years, before taking on his current position with the AANTC in 2004.
Reflecting on how engineering has changed since he first started his career, Claude says that he finds that the profession today is sometimes missing some common sense.
"When I was in university and at the first jobs I had, we were using slide-rules and pencil and paper," he says. "You had to know that the answer you came up with was in the proper ball-park.
 "Nowadays, you plug in numbers into the computer and you start believing that the answer you get is gospel. But if you rely too much on a computer, then you lose that common sense and the feel for what's right and what's wrong."
His advice for young engineers?
"Imagine that your computer just failed. What are you going to do? Make your brain work."
That way, he says, engineers will have the confidence and the skill-set to reliably construct the world around them.
And the other piece of the puzzle?
"Find a job you love and do it well," Claude recommends, because he certainly has.
"Engineering is my whole life. It's going to be 42 years that I've worked, and I've always worked at this job of being an engineer. I don't think I could do anything else."
Discover Engineering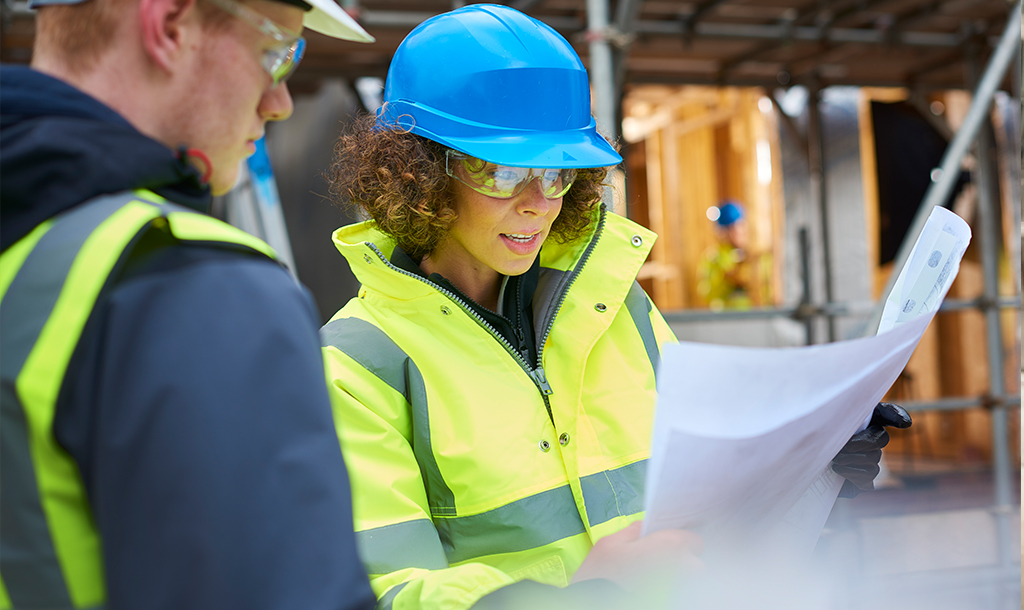 Civil Engineering
More Disciplines