Ashkan Alijani, P.Eng., M.Eng.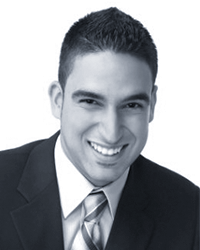 Ashkan Alijani caught the engineering bug as a young boy growing up surrounded by a family of engineers.
"My dad is a civil engineer and my brother is a structural engineer," the 30-year-old petroleum engineer explains. "My grandfather on my mom's side is a civil engineer as well. I think I was trained to be an engineer growing up."
But the environment around him in his native Iran also played a major role in his career path selection.
"There are a lot of engineers [in Iran] and the problem-solving mind-set is ingrained in your head at a very young age. So that's when I started feeling that engineering would be a great discipline for me."
For Ashkan, it's this way of thinking that defines engineers—and sets them up for success.
Petroleum engineering at Shell Canada
Ashkan and his family moved to Canada from Iran in 1998, but not before his interest in petroleum engineering had already been sparked.
"I remember being a kid and understanding that the economy of Iran really revolved around the energy sectors; and I got really interested in that," he recalls.
"One of my most vivid memories of Iran is travelling through the southwestern part of the country where all the oil and gas fields and refineries are located, and I remember seeing those and thinking that one day I wanted to be part of the energy sector and support the future growth of the economy ."
The energy sector is exactly where Ashkan is involved with today. After completing his Bachelor of Applied Sciences in Chemical Engineering along with a Minor degree in Commerce, at the University of British Columbia, he joined Shell Canada Ltd in Calgary, AB, as a reservoir engineer in 2008. He later decided to further his education and earned  a Master's degree in petroleum engineering from the University of Calgary with the support of Shell and while still working full time
He is now a Business Analyst with Shell, generating  field development planscenarios, as part of a multi-disciplinary team of subsurface and surface professionals, to evaluate various options and recommend the optimal economic plan to develop Shell's resources.
"What we're trying to do, at the end of it all," he explains, "is to   explore and identify potential oppportunities, and work alongside various organizations to develop these resources in the most sustainable manner in order to support the future growth of the energy sector."
In doing so, Ashkan works with people from various disciplines and cultural backgrounds to problem solve and develop a plan that incorporates everyone's input.
"I'm a pretty extroverted person and I really enjoy connecting with different people. What I really enjoy about the role is when we have a problem to solve, we work together as a team to get to a solution."
The engineering mind-set
Ashkan also does a lot of work with his alma mater, UBC, through Shell's Campus Ambassador program, which provides support to post-secondary institutions in Canada with the aim of developing and attracting the best and brightest students. Furthermore, he has represented Shell as a judge at the Canadian Engineering Competition for the past five years.
Ashkan interacts with  engineering students a lot, imparting his wisdom to them as they embark on their engineering careers.
He impresses upon them the importance of taking part in a co-op or internship program to kick-start their career—which is how he himself landed his job at Shell, interning as a reservoir engineer after his third year at UBC during the summer break.
But most of all, Ashkan talks to the students about the engineering mind-set, and the importance of applying the skills they're learning at university.
"As you become an engineer," he explains, "it's not all about what you learn in class. It's not just about the tests and the books and passing the classes; it's actually about learning the skills that will help you with your career in the future."
"You're getting trained to think a certain way, to be innovative, to be a problem-solver and to try to do what's best for the people you're serving."
And this element of community service is what makes Ashkan proud to be an engineer.
"Engineers are  very dedicated people, and all of us are proudly wearing the Canadianengineering ring  to represent our profession across the world. We're able to find innovative solutions to support progress, and strive to impact the world in a positive way.  In my mind, that's what engineering is all about."
"If you're interested in problem-solving, if you like to be innovative, if you have an analytical mind-set, then engineering is a really great place for you."
--Ashkan Alijani, P.Eng., M.Eng.
Discover Engineering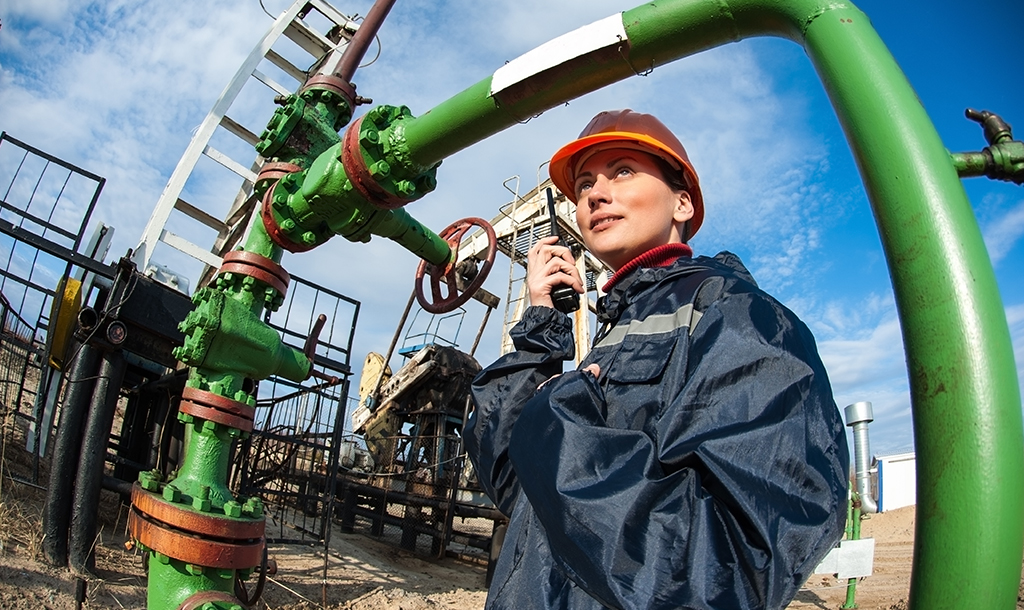 Petroleum Engineering
More Disciplines