Neemee Batstone, P.Eng.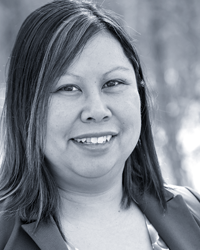 Neemee Batstone embodies exactly what it means to be an industrial and manufacturing engineer.
For her, it's all about improvement, progress and advancement—improving manufacturing processes, advancing the professional development of the engineers she coaches, and continuously progressing through her own career.
The 41-year-old is a Continuous Improvement Coach at Price Industries Ltd. in Winnipeg, MB. Her role is unique in that it combines the technical work of industrial engineering with a human element of coaching and teaching others in the organization.  Her role has a strong focus on effecting change by focusing on such matters as organization effectiveness, improvement and development.
Continuously improving
If you've ever been in an airport—or a school, hospital, convention centre, or even the Canadian Museum for Human Rights in Winnipeg—and looked up at the ceiling at those square air diffusers, then you know exactly what Price Industries produces. A market leader, Price supplies a range of air distribution, ventilation, and noise control systems to non-residential customers.
Neemee has been their Continuous Improvement Coach for the past seven years.  Her typical day starts with a staff meeting to recap yesterday's work and identify the priorities of the day. She then spends half of her day evaluating current processes, procedures and programs.
She and her staff support the operations team, looking for ways to improve their processes by removing the steps that don't add value, and maximizing the value of the rest. This means continuously challenging the status quo and continually developing the company's employees to enhance Price's business strategy.
"It's a fun task of coaching, leading, facilitating, teaching and a lot of strategizing," Neemee explains. "We do a lot of problem-solving as well when it comes to process improvements."
It's the combination of these technical improvements and coaching that she enjoys most about the job.
"I know most of our job is technical, but when you teach the people the technical side and they see how you can actually improve four or five seconds of your process by thinking about what you're doing and what you're not doing, it's like an 'aha' moment."
The benefits of coaching, mentoring and networking
Neemee then spends the other half of her day coaching and mentoring her team of five so that they can coach and mentor others.
A large focus of her coaching revolves around what she calls "the human side, the personal side" of engineering and the ability to help others learn to see opportunities collectively on a team in a high-paced industry.
"Being able to influence is a big thing," she explains. "And that's really important, and a hard one to teach. I spend a lot of time with my team developing and assisting them with their personal development and their ability to communicate and influence.  One day they may become managers and leaders, and they need to know how to do that."
Neemee places a high value on mentoring, in large part because she herself has benefited greatly from the influence of mentors, coaches and a strong network of support throughout her own career.
"I've had good mentors and I've made good connections," she explains. "Creating that network of people makes a big difference and it's opened doors for me.
"These connections were very big believers in me, which helped me with a lot of my promotions so that I wasn't always just an engineer doing layout designs and process improvements and troubleshooting. They were advocates for me and helped promote me to where I need to go."
In fact, at two previous companies, contacts from her network identified positions just for her.
"They didn't know exactly what they needed, but they knew they needed an industrial engineer so they hired me and said to make the role what I wanted," she recalls.
"The freedom and trust to put something in place is nice."
Her managers at Price Industries Limited put the same trust in her seven years ago when she was hired and since then, Neemee has developed and grown her team from a one-person team, to the six-person team it is today.
And just as an industrial and manufacturing engineer is always looking for ways to shave even seconds off a process, Neemee too continues to network, mentor and coach in order to continue to develop her career, and the careers of those around her.
"If you like to build or you have a creative mind, engineering is the way to go, because every discipline requires you to be creative, and to be a problem-solver. So you can let your imagination run wild, just like an artist would with a painting."

--Neemee Batstone, P.Eng.
Discover Engineering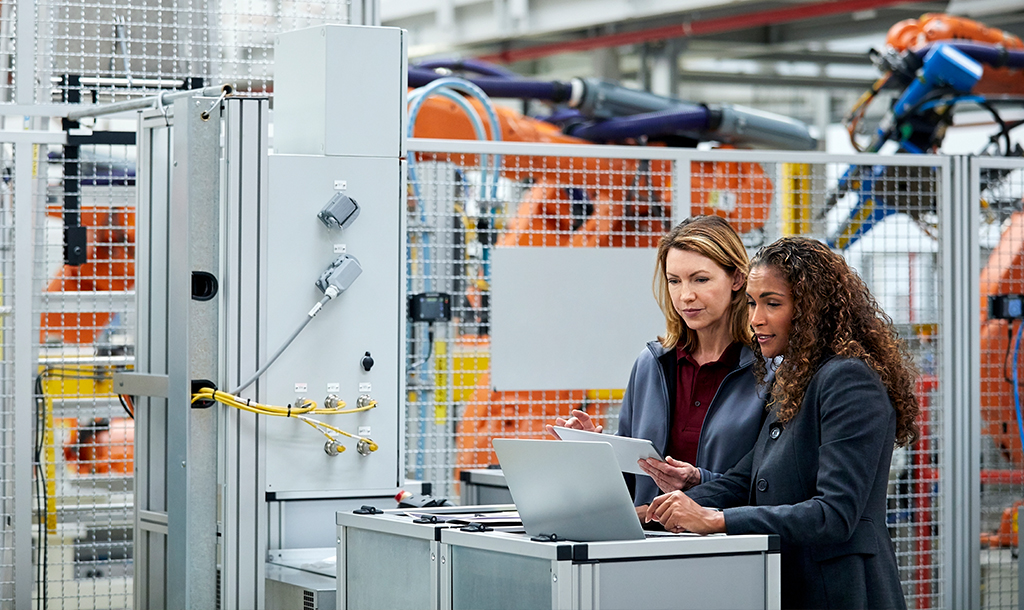 Industrial and Manufacturing Engineering
More Disciplines