Women in the Workplace: 30 by 30 & WAGE Update - webinar
Organizer: Association of Professional Engineers and Geoscientists of Alberta (APEGA)
*The webinar presentation takes place 12pm-1pm MST.

This presentation will share the research findings and final recommendations from three years of work by APEGA's EDI team on the barriers that women face in the Engineering and Geosciences workplace in Alberta. The research included an online survey of professional members, follow-up focus groups, a detailed analysis of women's labour market participation in the Engineering and Geoscience industries in Alberta, as well as a historic pay equity analysis of 5 years of APEGA's voluntary salary survey data. Broadly, the results show that men and women experience very different worlds at work; with the top-mentioned barriers to workplace inclusion for women being the traditionally masculine work environment, issues with career development and advancement, bias, discrimination, and harassment, and issues related to maternity/parental leave, among other reasons.
Additionally, we will share recommendations and action items that individuals, leaders, and organizations can take to remove the barriers that women experience and aid in shifting the Engineering and Geoscience workplace to a more inclusive one. We believe through the adoption of these behaviour and policy changes, our industries will not only become more welcoming to women but more inclusive for members of many different traditionally underrepresented identity groups.

Presenter Mohamed El Daly, P.Eng., M.Sc. is Director, Outreach & Product Services at APEGA. In his role, Mohamed oversees APEGA's Outreach, and Diversity & Inclusion portfolios while providing guidance to hundreds of volunteers in APEGA's 10 branches across the province. He has over 20 years of project management and leadership experience and has led many projects to successful completion. Mohamed is a registered professional engineer (P.Eng.) with APEGA, holds a Masters degree in civil engineering, and is a graduate of Cornell University's Diversity & Inclusion program. He also holds a Canadian Certified Inclusion Professional (CCIP) designation from the Canadian Centre for Diversity and Inclusion (CCDI) and was recently recognized by CCDI as the Diversity & Inclusion Practitioner of the Year. Mohamed is also the recipient of the Human Rights Award from the John Humphrey Centre for Peace & Human Rights for his efforts to promote STEM education of underrepresented groups and Indigenous communities.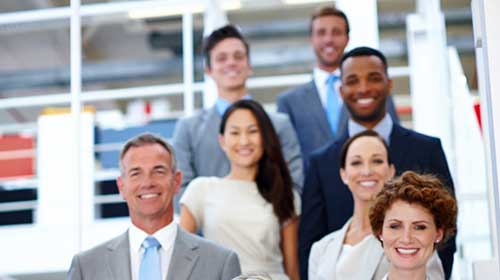 Language(s): English
Location: Virtual
Age Range: Post-secondary (18 and older)