Let's Talk Climate Action
Organizer: Let's Talk Science
This symposium aims to highlight the impacts of climate change on the community at large and focus on solutions and actions that motivate and encourage the next generation of STEM professionals. The activities are designed to encourage critical thinking and promote solution design with nature in mind using following principles incorporated into engineering design principles:
Nature uses a few themes to generate many variation
Nature fits form to function
Nature assembles itself into chains
Nature recycles everything it uses
Nature senses, responds, and adapts
Nature rewards cooperation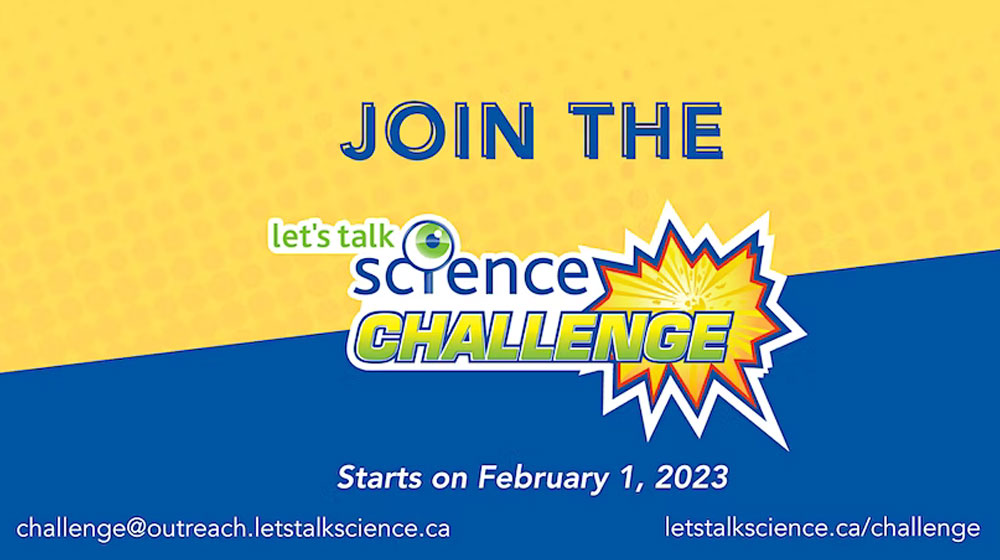 Language(s): English
Location: Virtual
Age Range: High school (ages 12 to 17)
The information provided here is for general information purposes only and Engineers Canada makes no representation or warranty of any kind, express or implied regarding the accuracy, validity, reliability, availability or completeness of any information or organizer on this site. Each participating organizer may be given a badge/icon for participation only, and Engineers Canada has no responsibility for, and hereby disclaims all liability arising from, the acts or omissions of participating organizers or any third parties with regards to this event.