Data Science & Artificial Intelligence - webinar
Organizer: Association of Professional Engineers and Geoscientists of Alberta (APEGA)
*Presentation time is 10am-12pm MST.

This introductory webinar introduces the participants to the concepts, principles and application of Artificial Intelligence and Data tools to industry. The webinar introduces the tools and techniques that will aid participants in the development of a data mindset for their professional roles.
Learning Objectives:
Understand Industry 4.0 and importance of data and AI skills
Understand difference between Artificial Intelligence, Machine Learning, Deep Learning, & application and use cases
Develop a data mindset, and roadmap to skill development

Presenter Anirudh Kumar, P.Eng., MBA, PMP is the Advisor of Business Analytics for Business Intelligence & Industry Dynamics, NOVA Chemicals, based in Calgary. Anirudh's team provides business intelligence & analytics support to the Supply Chain & Procurement Business Unit including analytics product development. The team also works closely with manufacturing, sales & marketing, and strategy development areas of the business. Anirudh has a background in both Analytics and Process Design with a substantial part of his career spent in project engineering and project management. Anirudh has 16 years of experience in various engineering, procurement and construction companies and 7 years with NOVA Chemicals. Anirudh holds an undergraduate degree in Chemical Engineering from Queen's University (2006) and Executive MBA from University of Illinois - Urbana Champaign (2020), with specialization in Strategy & Analytics.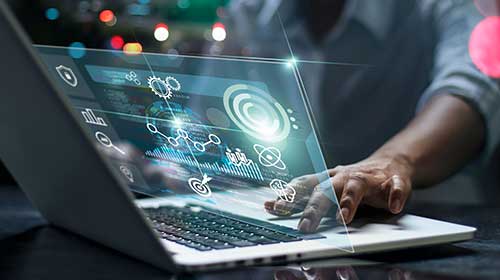 Language(s): English
Location: Virtual
Age Range: Post-secondary (18 and older)