Camp Engies Cyber Edition!
Organizer: Camp Engies
The Camp Engies Team wants all Canadian girls to know there is a place for them in engineering, whether they are creative, curious, math-inclined, tech-savvy, problem-solvers, or dreamers! As our world becomes digitalized and computer-powered, we require our children, our future workforce, to be educated and trained. Camp Engies is modifying our program delivery model to serve and enable remote campers, providing accessibility and variety to our Canadian campers. Whether you are in Baker Lake, Nunavut or Toronto, Ontario, there is a place for you in engineering!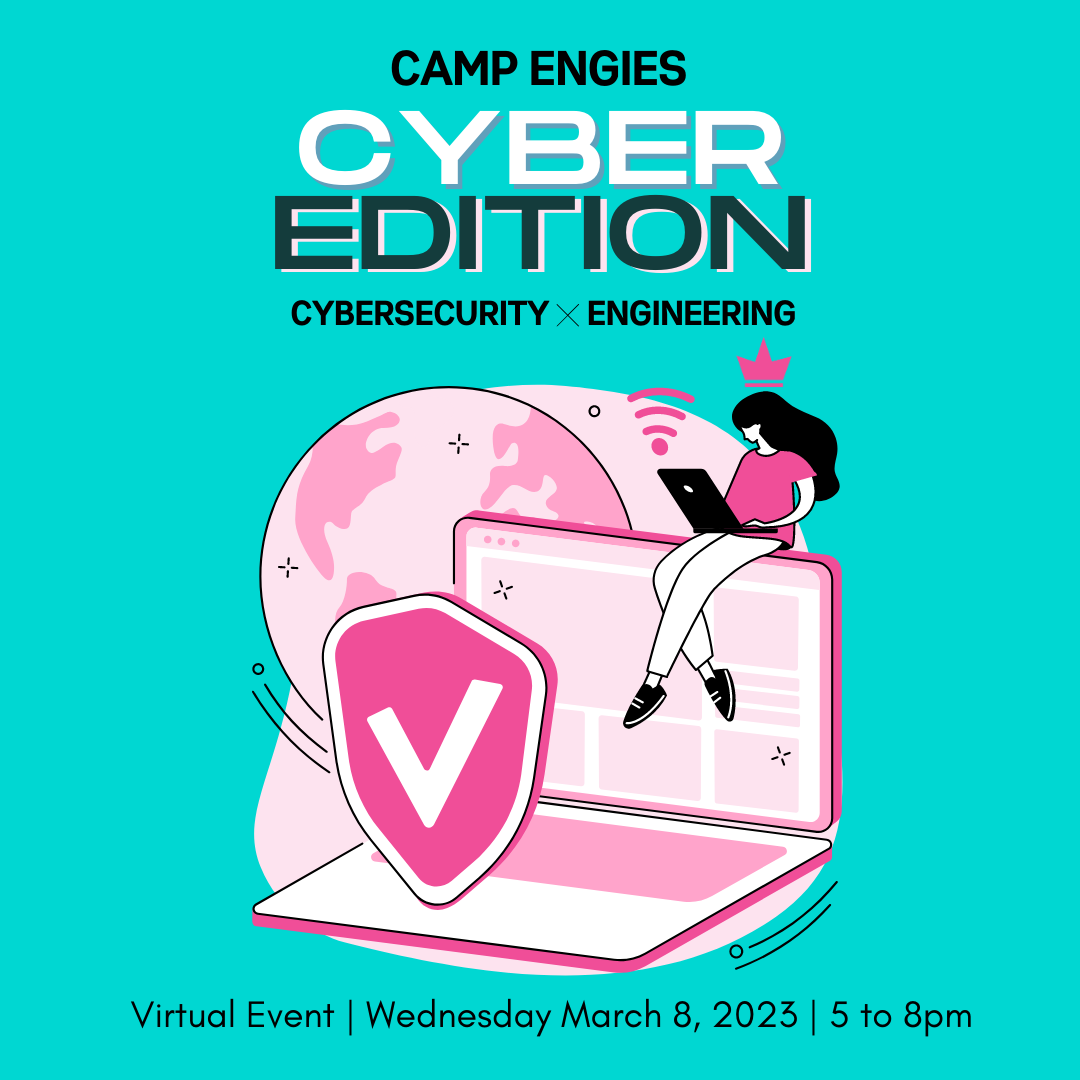 Language(s): English
Location: Virtual
Age Range: All ages
The information provided here is for general information purposes only and Engineers Canada makes no representation or warranty of any kind, express or implied regarding the accuracy, validity, reliability, availability or completeness of any information or organizer on this site. Each participating organizer may be given a badge/icon for participation only, and Engineers Canada has no responsibility for, and hereby disclaims all liability arising from, the acts or omissions of participating organizers or any third parties with regards to this event.